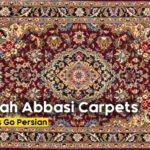 Shah Abbasi Carpet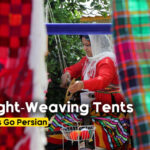 Let's Explore Night-Weaving Tents
Wool Woes: Understanding and Tackling Unpleasant Carpet Smells
Eliminating the unpleasant odor from your carpet must have a proper solution and approach.
While some odors may disappear with salt, lemon, or sweet milk boiling, it must be admitted that the smell of sheep's wool doesn't vanish so quickly.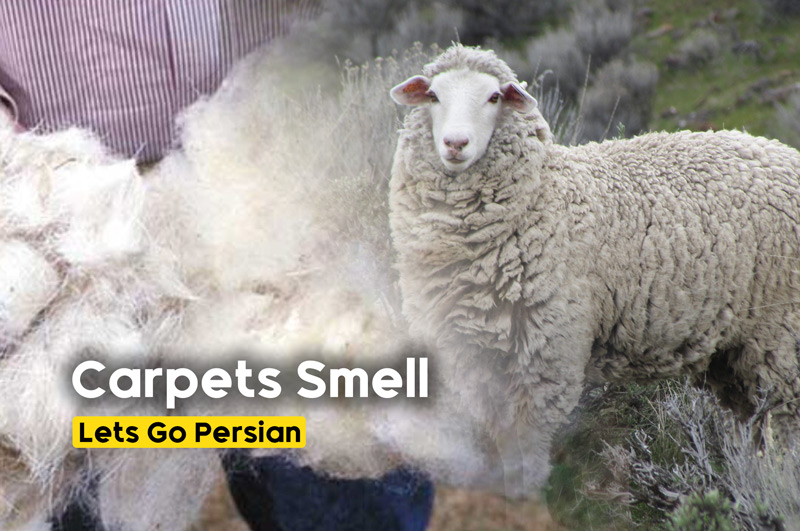 If a carpet is placed in a humid environment or comes into contact with a liquid composed of water, it will continue to emit an unpleasant odor for you and your family until it dries. To remedy this issue, expose the carpet to sunlight for a few days until the problem is entirely resolved. If the odor persists, taking the carpet to a carpet wash is advisable to eliminate the unpleasant smell through washing and chemical substances.
However, if you've purchased a carpet that gives off an odor, be aware that the problem might linger as newly acquired carpets with unpleasant smells usually have an underlying issue.
Reasons for the Unpleasant Smell of Some Carpets
The quality of sheep's wool varies; whether it is high or low quality affects many carpet features, and shearing the thread is also crucial. Wool obtained from a live sheep, known as live fleece, usually doesn't pose significant issues. However, most unpleasant odors are related to yarn separated from the skin in the tanning process.
Wool, like hair, grows from a follicle with a sebaceous gland next to it and is not easily visible to the naked eye. Sometimes, tanners using a unique solution or lime to separate the wool from the skin may damage the thread due to haste or carelessness. They detach the line in a way that includes tiny pieces of fat. Over time, this fat decomposes and releases an unpleasant odor that is not easily removed with water, chemicals, or hygiene products.
For example, an Italian customer recently called us about a carpet he had purchased that emitted an odor. We recommended exposing the rug to sunlight for a few days, but it didn't help. We suggested taking it to a carpet wash, which didn't solve the problem either. We realized the issue was with the wool.
How to Determine If a Carpet Is Well-Woven with Good Wool?
New carpets usually have a slight odor similar to sheep's wool, which is minimal and disappears after a few weeks or months. You must touch and feel the thread several times to determine if your carpet is made from good yarn. If it is minimal, there's likely no specific problem. However, if it's excessive, you should reconsider purchasing it.
If a carpet or handwoven piece gives off an unnatural or unpleasant smell, you should reconsider buying it, as this odor will persist with your carpet until the end.