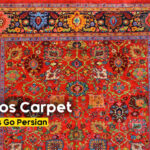 Gros Carpets: Authentic and Ancient Iranian Artistry in Woven Warp and Weft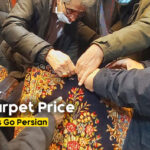 Factors Influencing Price Variations in Handwoven Carpets
Raj and Knot Count in Persian Handwoven Carpets
The quality of handwoven carpets is determined by the density and the number of knots woven within a specific scale, referred to as "trarakom" or density. Density is a key factor in assessing the quality and value of handwoven carpets, and "raj" serves as a measurement scale for this density. The concept of raj is deeply rooted in the history of carpet weaving in Iran, intertwined with a measurement unit called "zarr'e."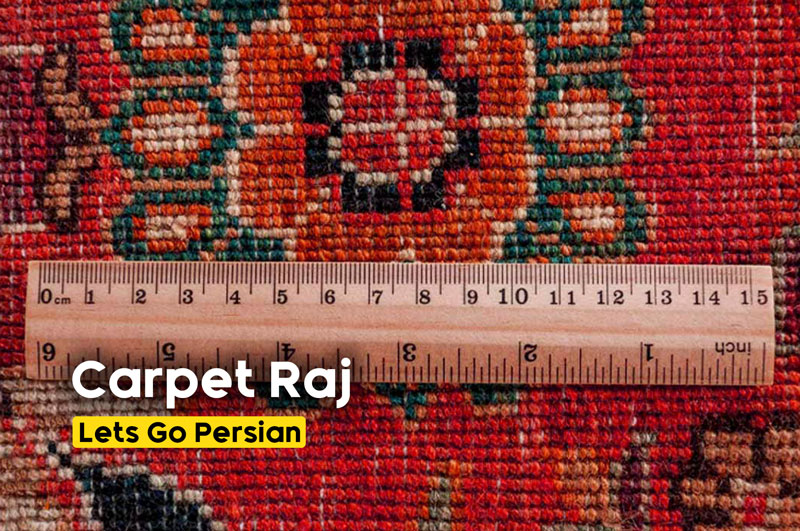 In Tabriz carpet weaving, "raj" signifies a knot. To understand the concept of "rajshomar," (Raj counter), one must first be acquainted with the measurement unit, "zarr'e." Tabriz, renowned for its exquisite handwoven carpets, introduced the zarr'e measurement to the Iranian carpet-weaving tradition. Tabriz weavers measure the knot count within a specific scale, using "zarr'e" as the foundational measurement.
Each zarr'e in Tabriz is equivalent to 112 centimeters. To measure the knot count, they use a scale of 1/16 zarr'e (112 centimeters divided by 16 equals 7 centimeters). In Tabriz carpets, the knot count is measured every 7 centimeters. Therefore, each rajshomar in Tabriz (Turkish-style carpets) equals 7 centimeters. The higher the knot count within these 7 centimeters, the denser the carpet, resulting in a more valuable and exquisite piece.
Counting Raj (Knots)
Counting the knots on a carpet is not a complex task. Using a straightedge along the back of the rug, carefully measure the knots within 7 centimeters. The carpet itself will indicate its level of intricacy and value. This counting process can be done lengthwise and widthwise, but since rugs are woven widthwise, it's preferable to count rajshomar across the width. Ensuring that the knot count is consistent across different sections of the carpet is essential, as uniformity indicates higher quality and consistency in the weaving.
Tabriz Rajshomar
As mentioned, the number of raj (knots) in each rajshomar signifies the fine or coarse weaving of the carpet. In coarse-weave carpets, fewer knots are woven within 7 centimeters, resulting in a raj count of fewer than 40 knots. In semi-fine carpets, the knot count falls between 40 and 60 knots. For highly exquisite rugs, the raj count exceeds 60 knots. Due to the high density of fine-weave carpets, weavers employ special knot hooks, resulting in symmetric and Turkish knots.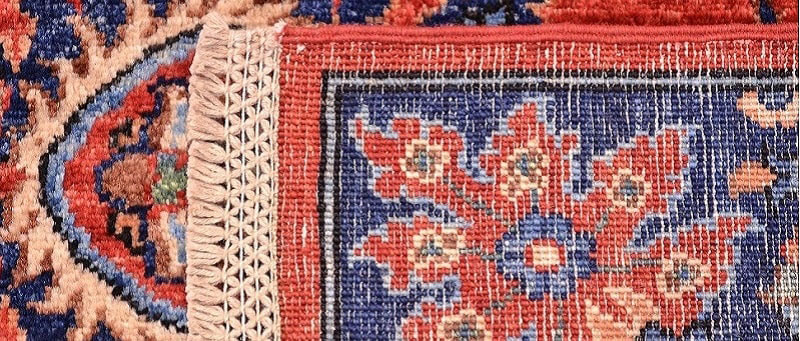 Types of Rajshomar in Tabriz Carpets
Tabriz carpets, often woven with wool and silk fibers, are known for their high density. The density of Tabriz carpets can be categorized as follows:
25 × 25: Considered affordable handwoven rugs designed for the market.
30 × 30: Standard handwoven carpets in Tabriz, though less commonly woven today.
35 × 35: These carpets garner more attention in European markets.
40 × 40, 50 × 50, 60 × 60, and higher: Considered as acceptable, finely woven Tabriz carpets, using silk fibers in their construction.