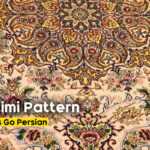 Let's Explore the Islamic Pattern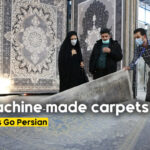 Once upon a time, buying and selling machine-made carpets in Iran was considered a crime!
Understanding various carpet cleaning methods in different companies is crucial when choosing a suitable carpet cleaning company for your home or workplace. Not all cleaning methods are ideal for every carpet. In this article, read about the various carpet cleaning methods used by different companies.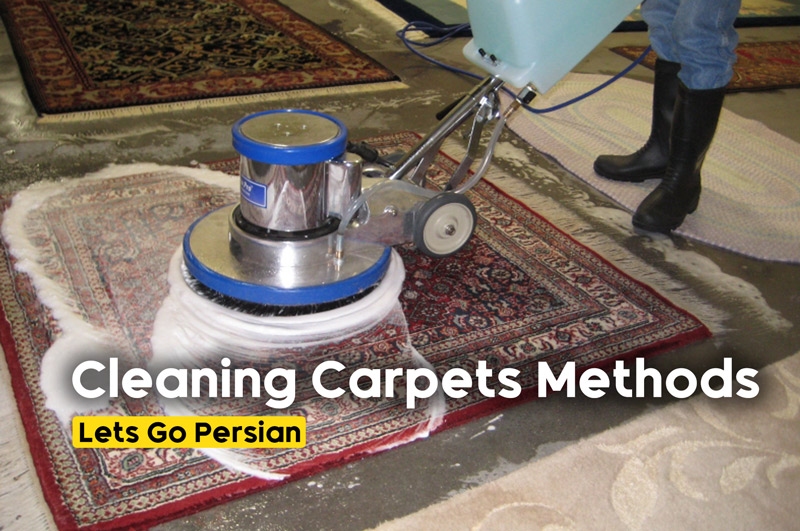 Steam Cleaning
Steam cleaning uses hot, high-pressure water to stimulate carpet fibers and collect dust and dirt. Typically, it involves applying a cleaning solution to the soiled area, using steam-cleaning equipment, and then finishing with a thorough rinse. After applying the cleaning solution for a short period, it is washed with a steam-cleaning machine to remove the cleaning agents altogether. Finally, the carpet is left to dry in ambient air and sunlight, with most cleaning companies recommending morning cleaning for quicker drying in open air and sunlight.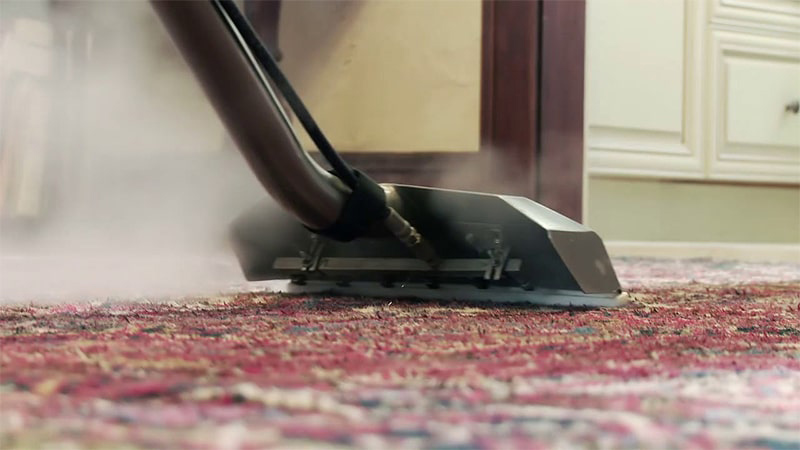 Carpet Shampooing
While carpet shampooing may seem effective at removing dust and dirt, its drawback lies in the significant amount of moisture and foam residue on the carpet. This residue takes a long time to dry and can become sticky. Additionally, no rinsing is done after shampooing, making this cleaning method less popular.
Encapsulation
Also known as dry carpet cleaning, encapsulation uses synthetic cleaning agents that turn into powder as they dry. When the cleaning solution is applied and dries, it encapsulates the dust particles within the carpet fibers. After cleaning, the dried powder can be vacuumed away. Encapsulation is praised for using less water than shampoo and hanging in faster drying times. It has gained popularity among those who prefer environmentally friendly products, as it leaves fewer chemical residues behind.
Although encapsulation has shown promising results, it may not be suitable for heavily soiled carpets due to the limitations of this technology.
Bonnet Cleaning
Bonnet cleaning is effective for surface-level cleaning. It involves cleaning the upper part of carpet fibers using a heavy-duty rotary machine with a bonnet pad soaked in a cleaning solution. Bonnet cleaning is popular in places with high foot traffic, such as hotels, as it provides a quick solution with minimal moisture, rapid drying, and no discomfort for guests.
However, since bonnet cleaning does not deeply clean the carpet, dust and dirt may resurface quickly, necessitating frequent cleaning.
Dry Carpet Cleaning
Dry carpet cleaning is one of the latest cleaning technologies in the market, gaining popularity due to its efficient performance and no need for drying time. Various cleaning compounds or powders are available in the market. This method uses a motor-driven rotating brush to open the carpet fibers, allowing the cleaning powder to penetrate. It enables deep cleaning without the need for excessive moisture.
Dry carpet cleaning offers the advantage of a deep clean without the extended drying times associated with other moist cleaning methods. However, some still doubt its effectiveness due to its relatively recent introduction.
Highlighting cleaning powder applied with a motor-driven rotating brush, dry carpet cleaning allows deep cleaning without extended drying times.