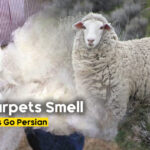 Why Do Some Handwoven Carpets Smell Like Sheep?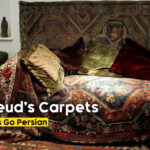 Get to know Freud's Carpets
Gilan's Jewel: Exploring the Artistry of Night-Weaving Tents
What do you know about "night-weaving" tents? This beautiful and unparalleled handcraft, rooted in several provinces, has recently been nominated for global registration. The village of Qasemabad in Gilan hosted a team of international handicraft evaluators.
Some time ago, a team of evaluators from the World Crafts Council visited Qasemabad in Rudsar to examine this ancient work of art in Gilan. Besides being amazed by the vibrant colors of this handwoven masterpiece, they declared it to be one of the most beautiful handwoven crafts they had ever seen.
History of Night-Weaving Tents
Why is this handwoven product, which bears no resemblance to a tent, famous as "night-weaving"? Researchers in this field say this product has a history of at least 600 years in Iran and is primarily used as a bedspread. Due to its nighttime use, it became known by this name.
Night-weaving tents are woven in the cities of Rudsar, Ramsar, Alasht, Lefor, and Hazar Jerib in Mazandaran province and some villages in Yazd. However, the most unique of these handwoven crafts belong to Gilan.
Initially, night-weaving tents in Gilan were woven with high-quality Iranian silk, but threads such as Dares or cotton were gradually employed. These handwoven crafts are currently produced in two types: four-color and monochrome.
Specifications of Night-Weaving Tents
In the younger generation of Gilanis, night-weaving tents are woven in a simple four-color pattern with geometric designs, serving various purposes like hand towels, napkins, and bedspreads.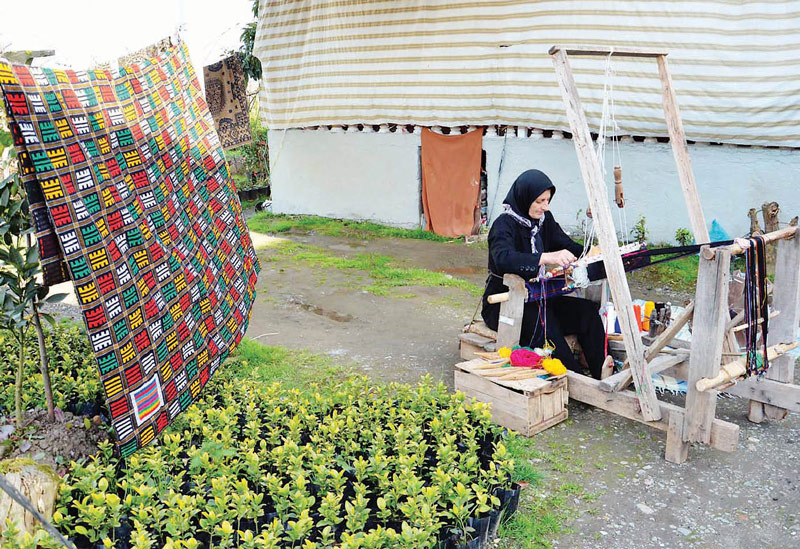 Night-weaving tents are typically woven with a width of 20 to 35 centimeters and 2 to 2.5 meters long. It's worth mentioning that in some other regions, these tents are produced as two by 2 meters square, but in terms of beauty, Qasemabad's night-weaving tents have outshone their competitors.
The primary color of the background of night-weaving tents is usually red. However, in Qasemabad, a minimal amount of purple and green is also woven. The patterns on the tent are geometric and harmonious combinations of white, green, orange, yellow, pink, blue, and red colors are used.
To weave a night-weaving tent, if the weaver works 2 to 3 hours daily, it takes about a month to complete. These tents are prepared by dividing the fabric into six parts and sewing them together. The people of Qasemabad preserve local customs diligently, especially in wearing traditional clothes and holding wedding ceremonies. In addition to Qasemabad, night-weaving tents are traditionally woven at home in Bilan and Gozafrud, 2 kilometers southwest of Klachay.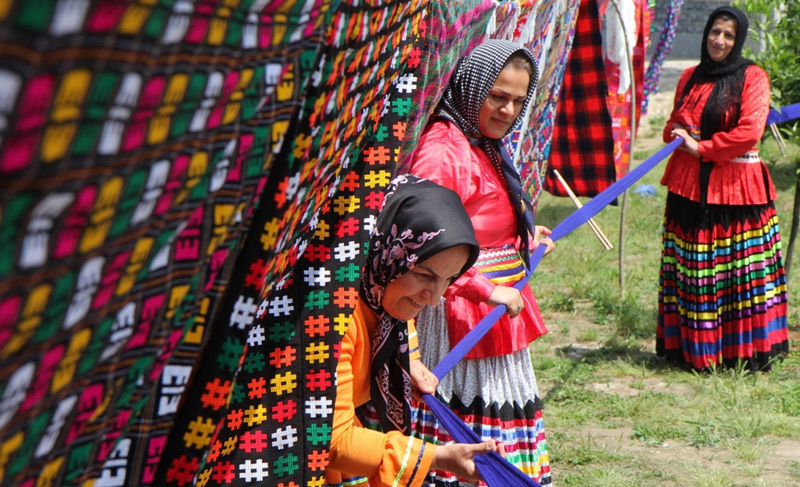 Qasemabad Chaboksar village in Rudsar County has been registered as the national village of night-weaving due to the prevalence of night-weaving in the area, its unique features, and the employment of over 600 women in this handicraft. This registration has motivated artists to work enthusiastically and operate under a national brand.