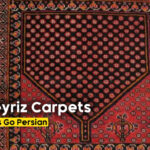 Neyriz Carpets: From Past to Present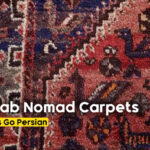 Arab Nomadic Carpet Weaving
Carpet Maintenance Made Easy: Tips for Long-Lasting Beauty
Today, carpets have become one of the most essential elements of home décor. When you purchase a new carpet, its patterns and designs undoubtedly captivate you, and you wonder how to keep it clean and look fresh without washing it. In this article, we will delve into methods for refreshing and maintaining your carpets without the need for a complete wash.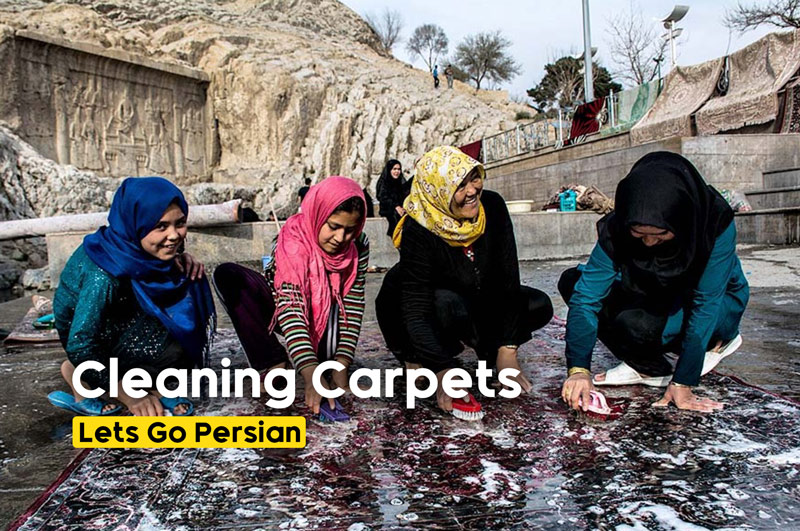 Methods for Refreshing Carpets
Carpet refreshing methods refer to a set of techniques that ultimately help preserve the initial beauty of the carpet. There are various carpet therapeutic methods, and it is recommended to use a combination of these methods to ensure that your carpet remains as fresh and clean as the day you bought it. Some essential carpet refreshing and maintenance methods include regular and systematic vacuuming, timely stain removal, periodic and proper cleaning, and other preventive measures. It's necessary to perform all these carpet refreshing methods with care.
Regular Vacuuming: A Key Carpet Refreshing Method
One of the most crucial carpet refreshing methods is using a vacuum cleaner. You've undoubtedly noticed how a carpet can genuinely shine when vacuumed properly. However, vacuuming isn't enough; it should be done regularly and systematically. Therefore, using a vacuum cleaner to clean your home's carpets at least once a week and no more than three times a week is recommended.
Regular vacuuming helps remove accumulated dust, dirt, and other acceptable debris from the carpet's surface, prolonging its lifespan and maintaining its initial beauty. Proper vacuuming involves setting the vacuum cleaner to high power and gently running it over the carpet in all directions to collect dust and dirt effectively.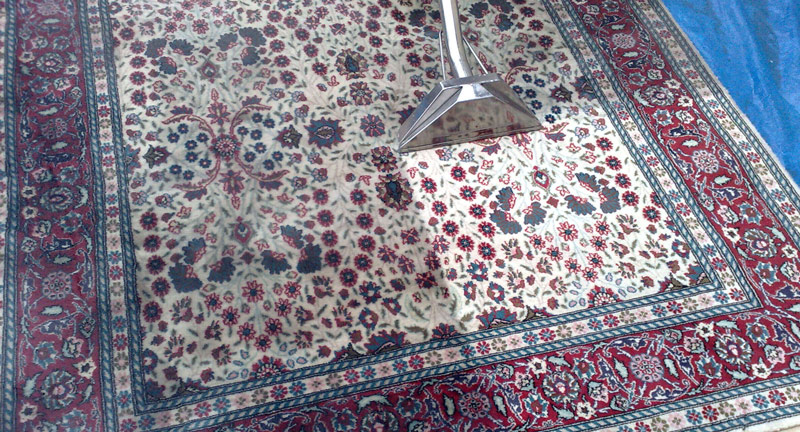 Immediate Stain Removal
As you may know from experience, one of the most critical factors that can diminish a carpet's beauty and make it look worn is various stains on its surface. Therefore, removing stains from your carpet is considered a fit, refreshing carpet not to let pigments settle and become difficult to remove. Instead, act promptly to preserve your carpet's beauty and freshness.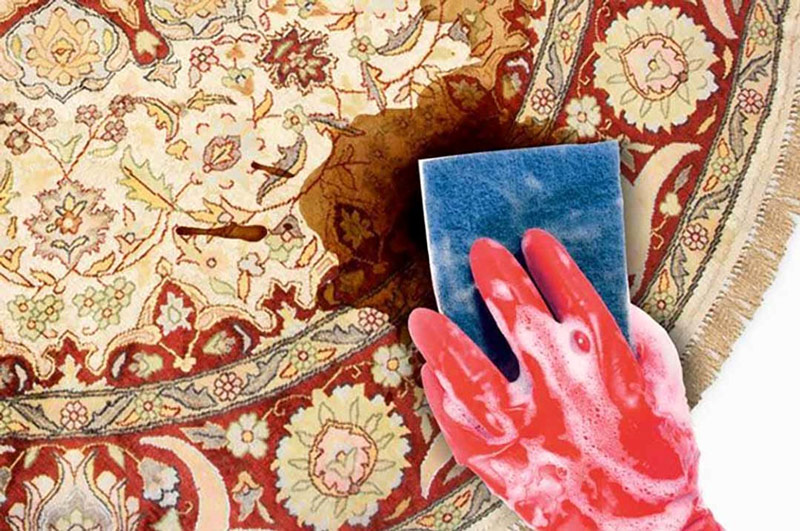 Here's how to perform stain removal:
If the stains are removable, carefully lift them using a knife or similar tool.
Prepare a solution of warm water, white vinegar, and carpet shampoo.
Create a mixture of warm water and carpet shampoo.
Soak a clean cloth or sponge in white alcohol or thinner to blot the stain.
Use the white cloth soaked in the mixture to blot the stained area until the stains dissolve gently.
Then, use a clean, dry, white cloth to blot the area to remove any remaining traces of the stain.
Allow the stained area to dry completely, then use a vacuum cleaner.

Thorough Carpet Cleaning
Another carpet refreshing method is thorough carpet cleaning. Complete carpet cleaning is sometimes necessary, and none of the other therapeutic methods can be as effective. You can choose to clean your carpets at home, but it's crucial to do so carefully. It's even better to entrust this task to a reputable carpet cleaning service. Ideally, it would help if you had your carpets cleaned at least once a year. When you clean your carpet, it will feel like the day you purchased it. Since this method is considered one of the most essential carpet refreshing methods, we'll provide instructions on how to clean your carpets at home properly:
Lay the carpet flat on a firm, sloping surface and thoroughly wet the surface of the carpet.
Use warm water, carpet shampoo, and a sponge to clean the entire carpet.
After completing the second step, rinse the carpet's surface thoroughly with water to remove all cleaning solutions.
Once you've finished the cleaning steps, place the carpet on a steep slope.
Ensure uniform stretching of the carpet while laying it out.
Proper Carpet Drying Methods
Alongside carpet cleaning, proper drying of the carpet should also be considered. If you've cleaned your carpet at home, it's essential to follow these recommendations to ensure your carpet remains undamaged:
Never hang your carpet to dry, and avoid placing it under direct, scorching sunlight, as this can damage the fabric and fibers of the rug.
One suitable method for drying is to use four-legged drying racks. This method ensures proper airflow around the carpet, aiding in efficient drying.
Avoid using direct heat sources like heaters or fireplaces to dry your carpet, as they can cause damage.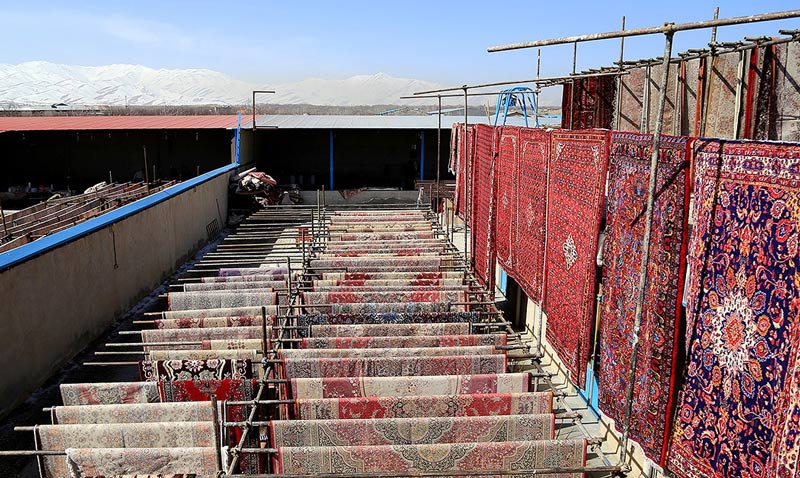 Using Carpet Shampoo
Another method for refreshing your carpet is using carpet shampoo. By employing carpet shampoo, you can make your carpet look as good as new, especially when there isn't excessive soiling or a need for a complete wash. Here's how to use carpet shampoo effectively:
Mix warm water with carpet shampoo, and use a sponge to apply the mixture to the soiled areas of the carpet.
After applying, you'll notice that the stains are cleaned effectively. This method can also be used for handwoven carpets since excessive washing can harm them.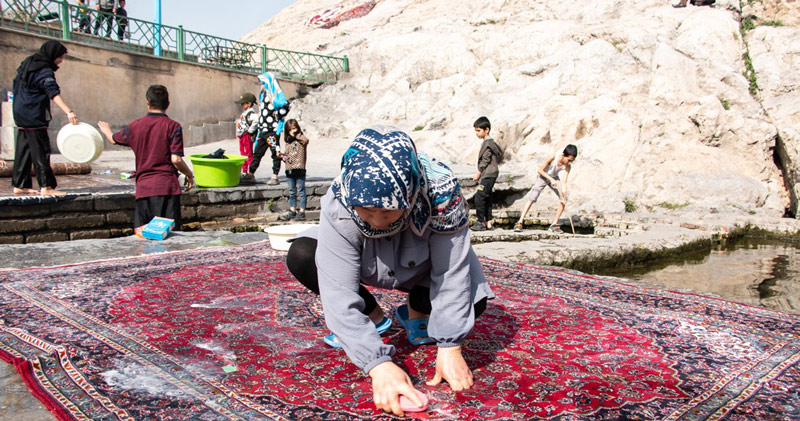 Avoid Wearing Shoes on the Carpet
One of the most critical factors contributing to losing a carpet's initial beauty and aging is walking on it with shoes. When you step on the mat with shoes, the dirt and dust multiply many times and apply additional pressure to the carpet's fibers over time, damaging and losing its beauty.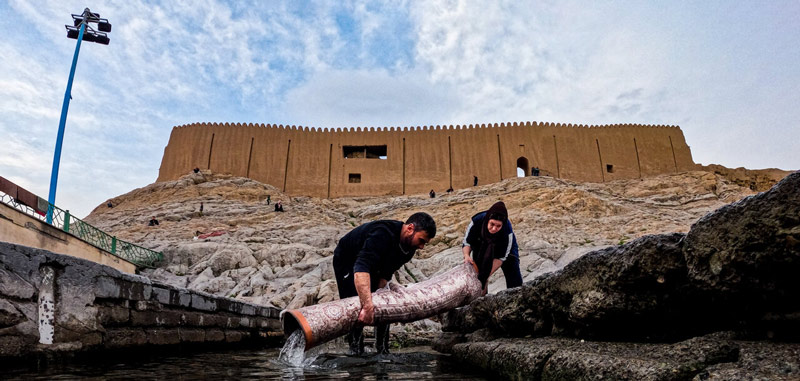 Sweeten with Potpourri
If you want your carpet to have that fresh, new-day smell and a pleasant aroma, it's recommended to sprinkle a bit of potpourri on the carpet before vacuuming. After spraying the potpourri, please wait a few minutes and turn the vacuum cleaner over.
Following these steps will help maintain your carpet's original beauty and freshness, making it appear as if it were new. Remember to execute all carpet refreshing and maintenance methods with care.