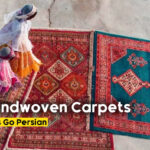 Introduction to Handwoven Carpets and Their Characteristics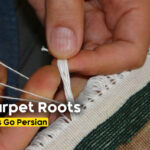 Safeguarding Carpet Roots with Simple Methods
Innovation and Craftsmanship: The Story of Naeen's Fine Carpets
Between 1917 and 1928, Mirza Jalal Khan Pirzadeh opened carpet weaving classes at his own expense to support students unable to provide for themselves and their families after completing their studies due to the lack of sufficient employment opportunities. In this regard, he received assistance from Naeen carpet-weaving masters Mirza Hassan and Mirza Javad Sajjadi. For two years, the first Naeen carpet weaving workshop taught individuals interested in this craft the profession of carpet weaving. This trade led Nain to they could make an income using this profession.
A little later, the late Haj Mulla Qasim Sadeghi established another carpet-weaving workshop in Nayin's Chehel-Dokhtar neighborhood. In this workshop, people like the Habibian brothers, inspired by the desert landscape and the rich culture of the region, as well as the designs of the Safavid era, began producing carpets with new and unique designs that were well-received. The increased income from the carpet weaving industry in these areas led to significant prosperity for this art form.
The people of Nayin, known for crafting fine Abaya from camel wool, decided to use their expertise in spinning delicate skeins to create. They aimed to achieve 2,222 knots per inch, resulting in rugs that had no parallel in Iran at that time regarding texture. This innovation contributed to the growing popularity of Nayin carpets.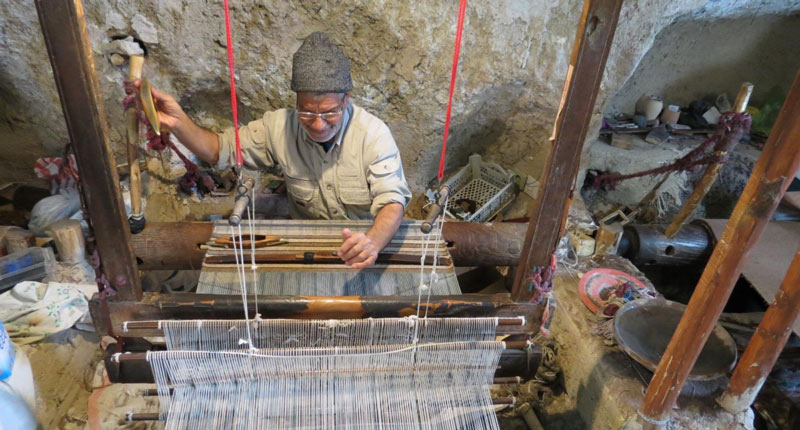 (Abaya weaving – Naeen)
This development became an integral part of people's lives in Nayin, with nearly every household having at least one carpet weaving setup. Generally, all members of a household were involved in this valuable craft.
Exploring the Structure of Naeen Carpets
As previously mentioned, one of the most significant features of Naeen carpets is their high quality and delicate texture, which has earned them a reputation in world markets. The wool and fluff used in these carpets are new and pure, exceeding the standard of Iranian wool. Naeen carpets are a rare application of fine non-Iranian threads. The structure of Naeen carpets involves two wefts, making them highly detailed and less prone to defects such as skewness, unevenness, loose weft, double-handedness, multi-color patterns, and incorrect weaving.
Naeen carpets are woven using "seneh" knots, with the knot count ranging from three hundred thousand to one million knots per square meter. Unlike decorative mats, those intended for family use in Nayin have a sturdy structure and longer piles for increased durability.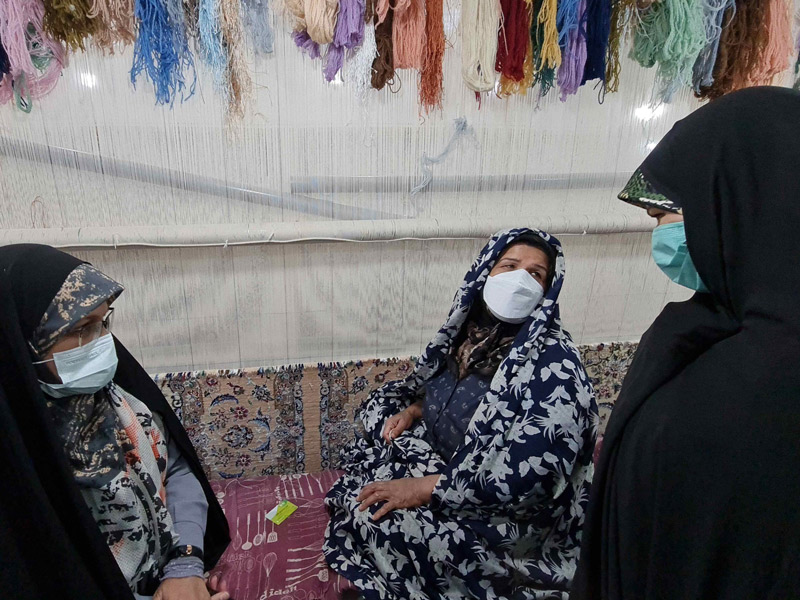 (Carpet workshop – Naeen)
In the past, wooden looms were commonly used in the Naeen carpet industry, but nowadays, metal looms are more prevalent. The installation and carpet removal methods in Nayin are similar to other carpet weaving centers like Isfahan and Kashan. Skilled individuals perform these operations. Payment for carpet weaving typically involves an initial payment during the weaving process and a final payment upon completion. Notably, carpets with more than 160 pairs (knots) are finished by hand.
The Color Palette of Naeen Carpets
One distinctive characteristic of Naeen carpets is their coloring. Skilled dyers in Naeen primarily use natural and vegetable dyes to prepare these carpets. Naeen mats feature beautiful, soothing colors and a dreamy appearance, setting them apart from other parts of Iran. The primary coloring of Naeen carpets is bright and matte, accompanied by intricate patterns full of traditional motifs.
Dyeing Carpets in Naeen
While chemical dyes are used in Naeen, the predominant use of natural colors distinguishes Naeen carpets from others. In general, 11 primary and four secondary colors are used in Naeen carpets. The primary colors include cream, light khaki, garlic khaki, brown, juniper, indigo (navy), azure, garlic blue, light blue (sky), lacquer, and elephant gray. Secondary colors comprise jade, mashi, green, and copper-pink.
Utilizing Colors in Naeen Carpet Combinations
Naeen carpets feature a wide variety of colors. Beige or garlic earthy colors are typically used for bands and motifs, while light beige is ordinary in borders and bands. Beige color is often used for the carpet background; sometimes, bars are light blue with dark blue motifs. Another combination includes navy blue motifs on a brown background.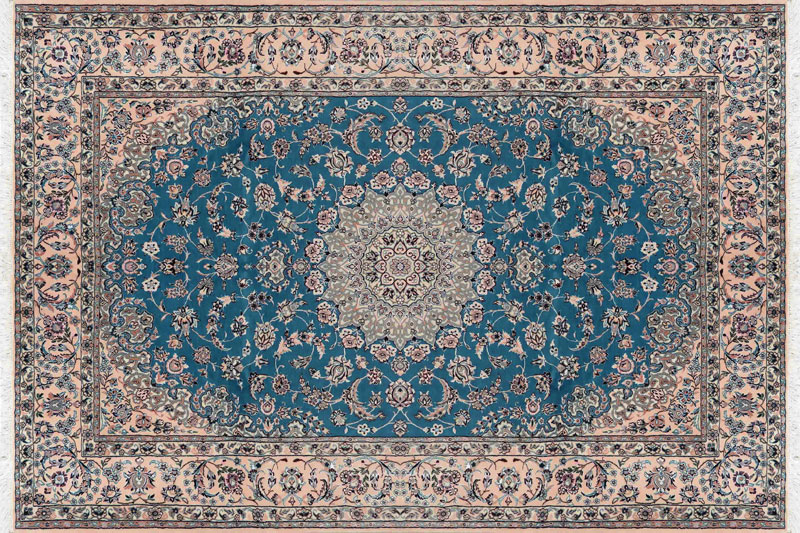 (Naeen Carpet)
How to geographically distribute the Naeen carpet
At present, very high-quality carpets are woven in the suburbs of Naeen, including Todeshk, so that In some other parts of Isfahan province, such as Ardestan and Biabank, and even more distant areas, such as Tabas and Qazvin, carpets are produced and supplied according to the design and technique of Naeen weaving. It should be noted that the dyeing industry is also prevalent in the Todeshak region. As we go from the " Khor " side to Tabas, Kashmar and Sabzevar, the quality of the carpets gradually decreases. In the villages around Naeen on the way to Natanz city, such as Jushaqan, Rahim Abad, Varzaneh, Hozn Abad, Ocean Badafshan, Milajerd, Kushkoye Segzi and Mazrae Shor, the carpet weaving industry is generally prevalent.
Types of commonly used and standard designs in Naeen carpet
It can be said that the main designs used in Naeen carpets are the well-known and unique designs of Shah Abbasi and Lachak Toranj using Eslimi, Khataei and generally patterns that are related to the most traditional Iranian methods. A significant part of the unique identity of the Naeen carpet comes from its conventional methods with unique coloring.
Among the unique patterns and designs in Naeen carpets, we can mention Gonbad ( dome ), Haj Khanomi, Tree, Frame, Mihrab Moharamat, Afshan, Lachak Toranj, Historical and Inscription. Naeen carpet manufacturers started producing side, circle, hexagon and octagonal carpets in the last few years to offer more diverse products. The remarkable thing is that in all these designs, the elegance and richness of Naeen designers' pen has preserved the unique spirit and identity of Naeen carpets.
Another essential feature of Naeen carpet patterns is the lack of desire and attention to iconography. One of the reasons we don't see face painting in the texture of Naeen carpets is the need for various colors. In contrast, the color combination of Naeen carpets has certain limitations.
The current state of the Naeen carpet
Today, Naeen-style carpets are produced and distributed throughout Iran and in many regions. Today, Naeeni producers have trained people in other parts of the country to use a cheap labor force; that's why many areas are currently producing carpets with the Naeeni carpet weaving method. Fortunately, Iran's Naeen carpet sales market has a good position, and it can even be said that it is in the first rank. However, the mass production of Naeen-style carpets in Iran has caused the supply of this product to exceed the demand.