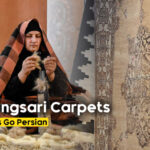 Khodrang Sangsari Carpets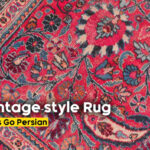 What is a Vintage-style Rug?
Exploring Mashhad Carpets: A Tapestry of Iranian Culture
Carpets, especially handwoven ones, have been a fundamental element of Iranian culture, holding significant value throughout history. It's rare to find a household in Iran without a carpet, showcasing the enduring importance of carpets in society. This high regard has resulted in a long-standing tradition of carpet-making in Iran, with each city crafting its unique carpets based on the local culture and weaving techniques. The diversity and finesse in these carpets have contributed to the global fame of Iranian carpets. Among the oldest and most beautiful varieties of Iranian carpets is the Mashhad carpet. The exquisite Mashhad carpets vividly reflect the culture and history of the holy city of Mashhad, capturing attention with their striking beauty.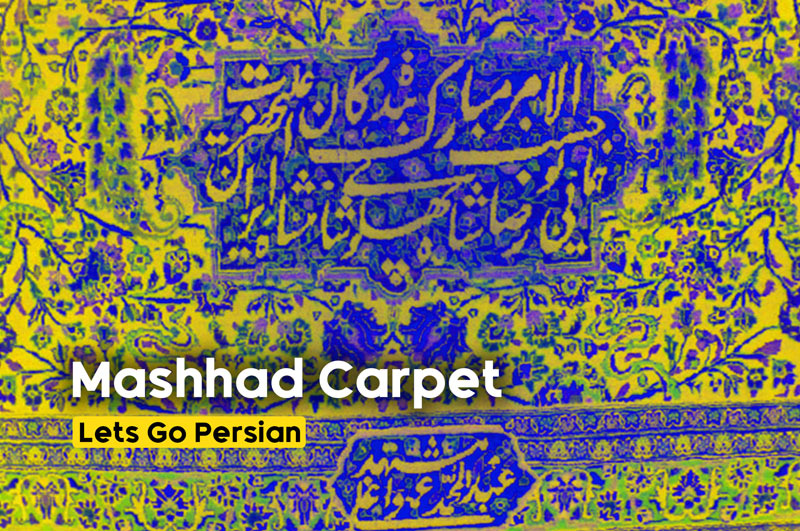 History of Mashhad Carpets
The history of Mashhad carpets dates back to the Safavid era, with the earliest evidence of their existence found during this period. While an exact timeline is challenging to determine, historical records suggest that the first Mashhad carpets were woven between 1620 and 1659 AD. The oldest known historical Mashhad carpet, with a history spanning approximately five centuries, is a type of prayer carpet (sajjadeh) gifted by Shah Tahmasb to Suleiman the Magnificent. These carpets, produced in three quality grades in the workshop of Sultan Ibrahim Mirza, son of Sam Mirza and nephew of Shah Tahmasb, showcase the unique artistry of Mashhad carpet weaving.
Some of the highest-quality examples were in London until two years ago, believed to be part of the renowned collection of Sheikh Saud Al Thani of Qatar. Samples of second and third-grade Mashhad carpets are still present in the Topkapı Museum. In the 19th and 20th centuries, Mashhad carpets gained popularity, becoming one of Iran's export products. However, the appeal of Mashhad carpets extends beyond exports, as many Iranians, especially in the Boshrouyeh region, prefer using these carpets domestically.
Raw Materials
One notable feature of Mashhad carpets is the uncompromising use of high-quality raw materials. Cotton threads, forming the warp and weft of these carpets, are of exceptional quality. The wool used for the pile of Mashhad carpets comes from thoroughly polished fleece to ensure a soft texture and better color absorption. While most Mashhad carpets are made solely from these primary materials, historical and older specimens sometimes feature silk. Silk contributes to a softer and more delicate feel, adding a beautiful luster to the carpet.
Design of Mashhad Carpets
Mashhad carpets boast distinctive and captivating visual characteristics, attracting art enthusiasts worldwide. Floral patterns, particularly large Shah Abbasi flowers with slender stems, are commonly used in the designs of these carpets. However, naturalistic patterns are not the only ones found in Mashhad carpets; another significant feature is the Lachak Toranj design, accompanied by inscriptions in the margins. Authentic Iranian designs such as Gul Farang and Robe-Saadi are also prevalent in Mashhad carpets. Historical Mashhad carpets display patterns similar to the unique Herati designs, with surviving examples still present in the Herat region.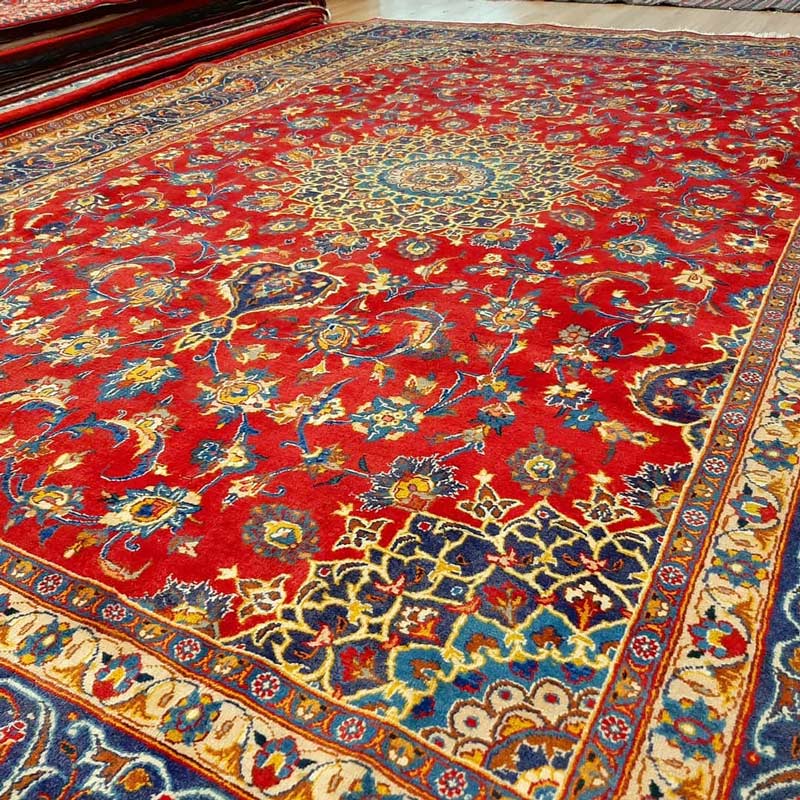 Mashhad carpets use vibrant and appealing colors. The natural crimson dye, derived from animal bodies, prominently features Mashhad carpets' color palette. The use of apricot color is widespread, and various shades of green, blue, and indigo also contribute to the diverse color scheme of these carpets.
Weaving Technique
One of the essential aspects of Mashhad carpets is their unique weaving technique. While the Persian knot is more common, Mashhad carpets combine Persian and Turkish weaving techniques. This hybrid technique enhances the strength of Mashhad carpets significantly. The warp threads in these carpets are all vertical and fixed. The most prevalent dimensions for Mashhad carpets are 6 meters, 12 meters, and 15 meters, but carpets of various sizes are available. The range of sizes is so extensive that carpets with areas exceeding 100 square meters can be found. The weft consists of two threads in Mashhad carpets, placing them in the category of cut-pile carpets. This structure contributes significantly to the firmness and durability of the carpets.
Most Mashhad carpets have a knot density ranging from 30 to 35 knots per square centimeter, with rare cases reaching up to 40 knots. Remarkably, some historical Mashhad carpets, particularly those associated with Amoghli, feature as many as 130 knots. The weaving of Shiraazi motifs has evolved, initially being performed simultaneously with carpet weaving until about 50 years ago. Since then, Shirazi weaving in Mashhad carpets has been deferred until after completing the carpet structure. Kilim weaving in the Persian style is also applied to vertical and fixed loom carpets.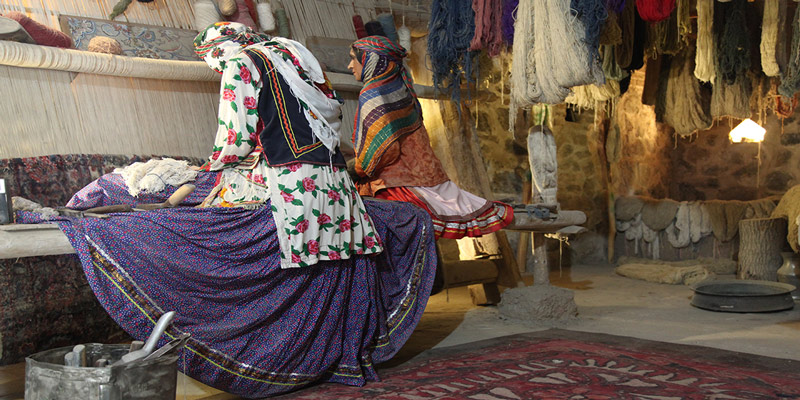 (Mashhad carpet workhouse)
Mashhad Carpets on the Verge of Global Recognition
One of the challenges facing Mashhad carpets was the extensive misuse of their beautiful designs by other countries. Rampant copying by foreign carpet weavers of the intricate patterns of Mashhad and Kashmar carpets led to a loss of global markets for producers of these carpets. This prompted authorities to take action to dispel the shadow of imitation from the carpets of the eastern region of the country and register their trademark globally. Therefore, the Directorate of Intellectual Property Support of the Ministry of Industry, Mine, and Trade is currently reviewing the global registration of the design and pattern of handwoven Mashhad and Kashmar carpets for international trademark recognition.
Prominent Centers and Masters of Carpet Weaving in Mashhad
Beautiful Mashhad carpets are woven in various parts of the city, but certain areas have played a significant role in the progress of Mashhad carpets. Regions such as Torqabeh, Shandiz, Zashk, Nowqand, and Jaghrogh have been outstanding hosts for Mashhad carpets, presenting exceptionally beautiful pieces. However, the influence of carpet-weaving masters in Mashhad cannot be overlooked. Without the masterpieces of figures like Mohammad Amoghli, Ali Khan Amoghli, Mohammad Ibrahim Makhmalbaf, Abbasqoli Saber, Haj Gholamreza Akhavan Saj, and renowned designers like Alipour, Mirza Hasan Tarhchi, and Abdolhamid Sanatkhar, Mashhad carpets would not have reached the level they have today. Notably, the Amoghli brothers stand out as pioneers in Mashhad carpet weaving. The key characteristic of Amoghli carpets lies in their fine weaving and precision. The use of traditional and natural colors, the unmatched harmony of design and color, and the finesse have all contributed to the eloquence of Amoghli carpets. Interestingly, one of these carpets is currently housed in the Victoria and Albert Museum in London.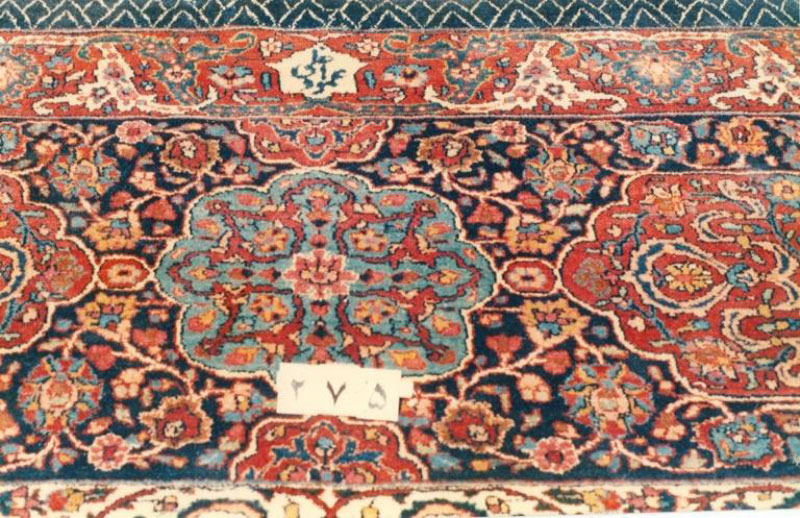 (Amoghli handwoven Carpet)
Advantages and Disadvantages of Mashhad Carpets
As mentioned earlier, Mashhad carpets have numerous features and advantages, from beautiful designs to the use of high-quality materials, contributing to their widespread fame. The aesthetic designs, high-quality materials, and precision make Mashhad carpets highly renowned. However, it is essential to acknowledge that Mashhad carpets have a significant drawback. The intense polishing of wool fibers in Mashhad carpets, which enhances color absorption and transparency, results in faster wear compared to other types of carpets. Nevertheless, with modern technologies, there is no longer a need to subject wool fibers to such intense pressure, and coloring them has become a straightforward process.
In conclusion, we aimed to introduce the beautiful Mashhad carpets, shedding light on their features, history, and efforts to secure their global recognition. We hope that this article has provided you with a better understanding of this historical and artistic Iranian craft.