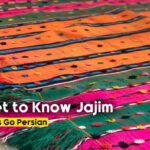 What do you know about Jajim?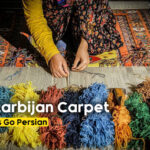 Introduction to Azerbaijani Carpet Weaving
Mastering the Art of Turkmen Felt: Crafting Heritage by Hand
Felt(Namad), with a history of over 1000 years, is the simplest type of carpet produced independently by skilled felt-makers without special machinery. This beautiful art, adorned with unique patterns, is part of the cultural heritage of the Turkmen people and holds a special place in Turkmen society. Turkmen felt it was widely used in Turkmen homes for covering room floors, making tent covers (Alachiq), prayer rugs, and more.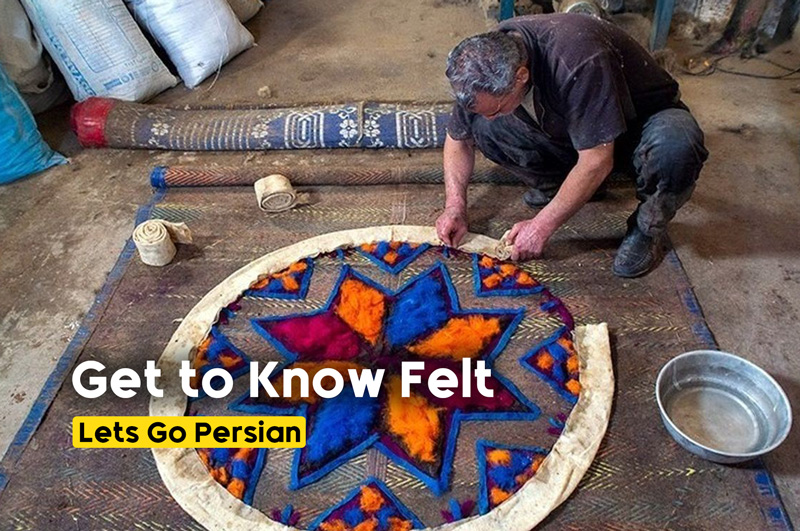 Process of Making Turkmen Felt
Making Turkmen felt begins by washing the wool and drying it on straw mats. Once completely dry, the thread is beaten to separate and fluff the fibers. Subsequently, the yarn is dyed, and based on the intended pattern and design, it is shaped on a straw mat.
In the next stage, the mat with wool is rolled into a tube, tied with a rope, and placed on a surface covered with straw. Warm water is gradually poured onto it and rolled on the straw-covered surface for three hours. After this stage, the felt is removed from inside the mat and under conditions where warm water is regularly added, it is rolled for another six hours on the straw to ensure proper adhesion of the fibers and shaping.
After three hours, the felt, with well-adhered fibers, is removed from the mat. In the final stage, the felt is felted by women, continuously sprinkling lukewarm water on it. Felting also involves stacking the felt for about six hours on the same mat. Women mainly do the felting process, and in this context, Turkmen men, apart from assisting in carpet rolling, have no other role.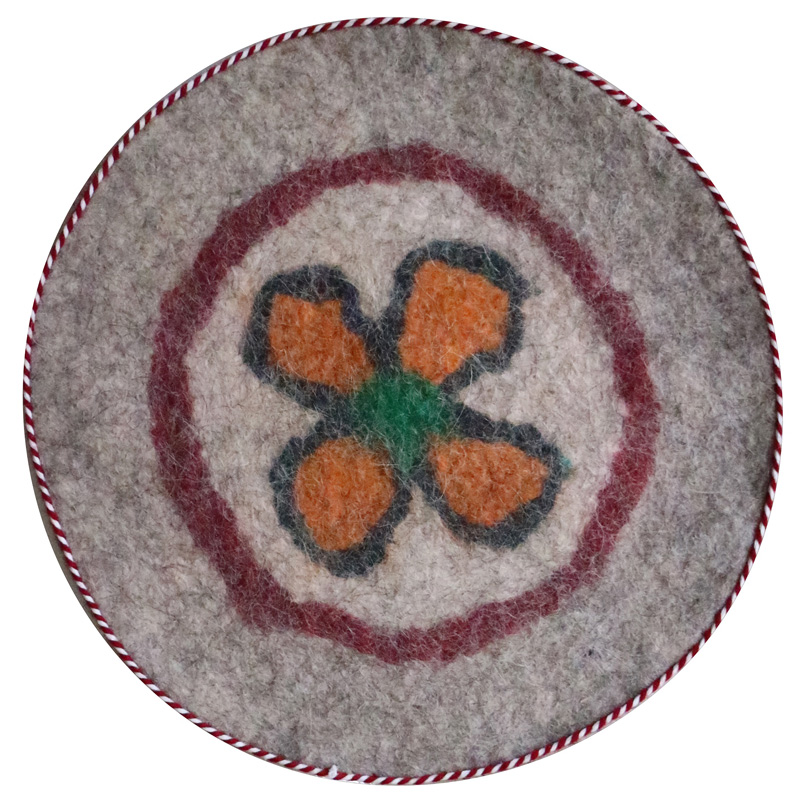 Design and Pattern of Turkmen Felt
The design and pattern of Turkmen felt different from those of carpets and rugs. Notable practices include the camel eye, ram, yellow scorpion, Qushmaqche, and more. These patterns, reflecting ancient traditions and symbolizing the trustworthiness of Turkmen tribes, are used in making felt depending on its dimensions and size. Another set of felt patterns includes geometric shapes, also utilized in Turkmen rugs, serving as another testament to preserving the 2500-year-old history and culture within Turkmen society.