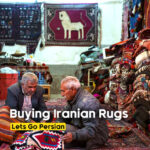 Essential Tips for Purchasing Persian Carpets
What Are the Key Points in Buying a Carpet Panel?
Principles of Carpet Design: Color, Patterns, and Paper
The carpet industry comprises various components; carpet design is the first step in production and weaving. If the carpet pattern is not well-designed, and if the designs and colors are not carefully combined, the final result of the carpet will not be satisfactory. Due to its importance, carpet design is now considered a specialized field.
Carpet Design
Carpet design has become one of the most important professions and is no longer transmitted traditionally as in the past. Instead, various types of carpet design are taught professionally and specialized in universities and academic institutions, producing experts who can work in this field. In carpet pattern design, designers create the pattern based on the method that will be woven into the carpet. Typically, the procedure is done on paper, but manual and computer tools can be used in carpet pattern design.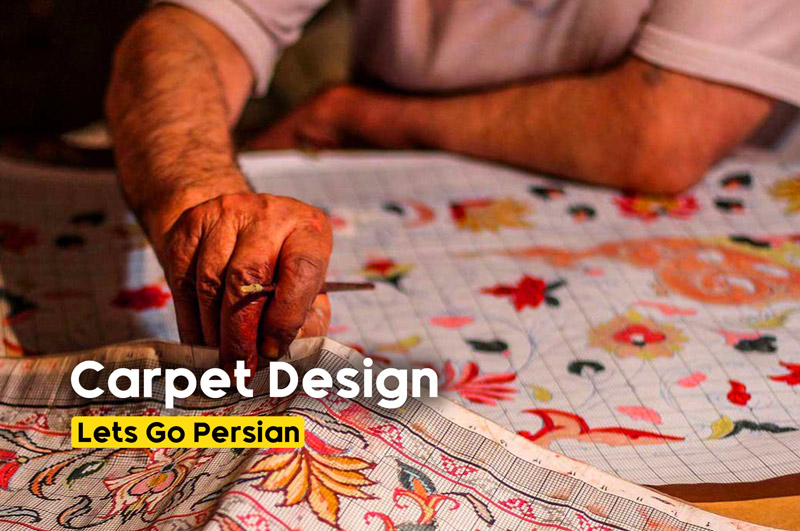 Some lasting designs in the carpet map
Designers in the field of carpet design have created numerous designs from ancient times to the present day. Some of these designs have become timeless, and here are a few examples:
Eeli ( Tribe ) Design:
Eeli designs are among the Iranian carpet industry's oldest and most authentic patterns. They depict simple scenes of people's lives and have a unique beauty due to their departure from regular patterns. Eeli designs are prevalent in various regions of Iran and have been passed down from generation to generation.
Geometric Patterns:
Geometric shapes are used in this type of design, and lines usually do not have angles but move in a circular and curvy manner. Subgroups within this pattern include geometric motifs, trellis patterns, simple ground patterns, checkered patterns, and more.
Herati Patterns:
Another famous carpet pattern is the Herati design. In this pattern, specific elements repeat along the length of the carpet, and the rug's width is divided into rows, each with its distinct color and design. This style is sometimes called "Ghalamkar" in some Iranian regions.
Mihrab Patterns:
The Mihrab pattern is also considered one of the famous designs inspired by the architectural element known as the Mihrab. It includes decorations such as lamps, columns, leaves, and flowers. Various subgroups, such as medallions, vases, trees, and columns, can be found within this pattern.
Color in Carpet Design
One of the most critical aspects to consider in carpet design is color. The colors used for the design differ from those used for the knotting. Colors for designing the pattern are typically light and subtle. Solid and dark colors are rarely used for coloring the design, as transparent colors are preferred to give the way a good appearance. On the other hand, dyes used for knotting are highly concentrated, providing stability and durability to the carpet design.
Paper in Carpet Design
Generally, papers for designing patterns come in various weights, including 100, 120, 140, 160, and 180 grams. In some cases, 200-gram paper is used for creating faces and portraits. Papers with lower weight, like 100 grams, are used when the drawn pattern is coarse and does not require fine detailing. Higher-weight papers such as 160 and 180 grams are preferred for more intricate designs with high density, especially in silk or wool designs.