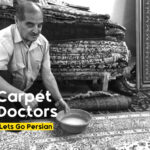 We are carpet doctors; get to know carpet doctors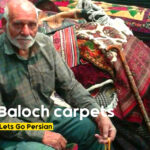 A man who loves Baloch carpets
Among the features of Azerbaijan carpet texture
The Turkish knot is the most important. The type of carpet weaving of the rural and nomadic carpets of Azerbaijan, especially the old carpets, is more in the famous Persian style; in other words, they use thick weft for carpet weaving.
However, the carpet weaving of contemporary Azerbaijani carpets is the same as the Turkish style of weaving and is much more delicate than the rural type. All the old rugs of Azerbaijan were woven together, but now, especially in the case of urban carpets, this work is done after finishing the carpet weaving.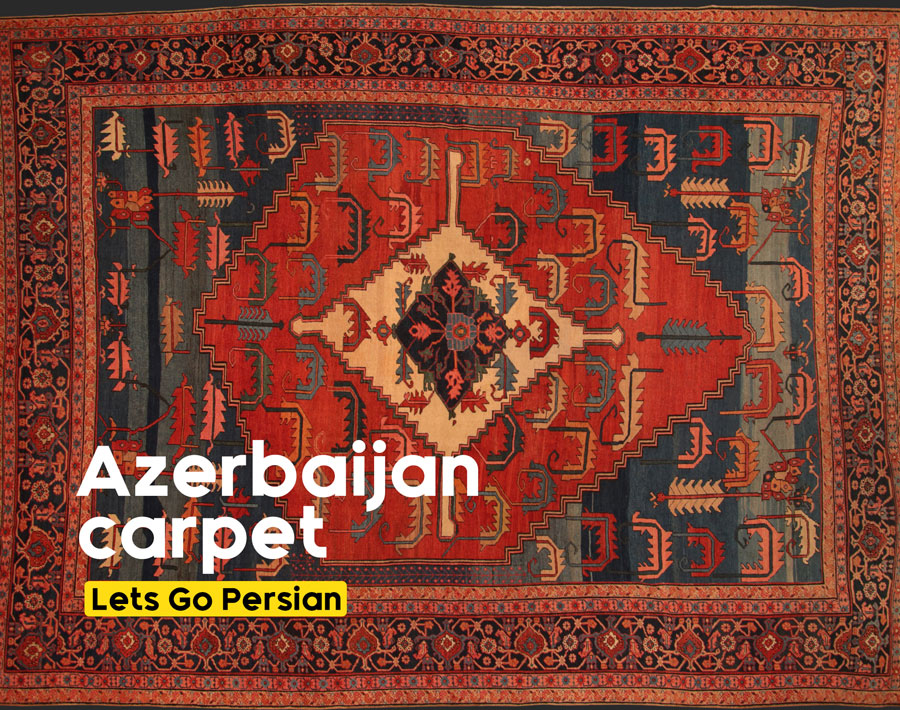 The design of each bergamot flower farang In terms of writing, this province's urban carpets are woven in two thin and thick wefts between both rows. But among the rural carpets such as Qarjah, Sharbian, Haris and even Sarab, especially Tabriz and other urban centers of this province, it was placed in the group of Lol Baft carpets, which benefit from exceptional hardness and strength.
However, a large number of new carpets from other centers such as Ardabil, Meshkin Shahr, Haris and Garavan, etc., have also been woven with the characteristics of a loop by changing the weaving method from one thick weft to two thick and thin wefts.
The rugs of rural Azerbaijan carpets are thick and limited between 15 and a maximum of 25 rows. But this group sometimes has exquisite examples, especially in old carpets, which were probably custom-made for a particular use.
Carpets used in Azerbaijan, except for nomadic carpets, are all vertical type. The old days of Azerbaijan have traditionally had koji wood like other carpet-weaving cars in the country, and maybe, for this reason, all its old carpets had shiraz attached. Still, since about 60 years ago, especially in the urban centers of Baft, koji wood was removed from the Dars. Perhaps since then, a method became common to prevent the edges of the carpet from tilting, which is the responsibility of the Koji wood, which made all the contemporary carpets of Azerbaijan, especially the city of Shiraz, separate.
"Cheleh Keshi" is a famous Turkish type. The most critical dimensions of Hadid Shahri carpets of Azerbaijan texture are 2 x 3, 2.5 x 3.5 and 3 x 4, and smaller sizes are primarily seen in its old carpets. The dimensions of circles and polygons have also become popular in these areas in recent years.
for example, the modern Haris carpet is 2 x 3 or 2.5 x 5.3 meters. Bakhshayesh, Qarjeh and Sarab are more famous for their side texture, but their sides are not very long, and their maximum length is 3 x 4 meters. Ardabil weavers are also more active in side weaving, and dimensions of 2 x 3 and 2.5 x 3.5 meters and curtain size are popular among them.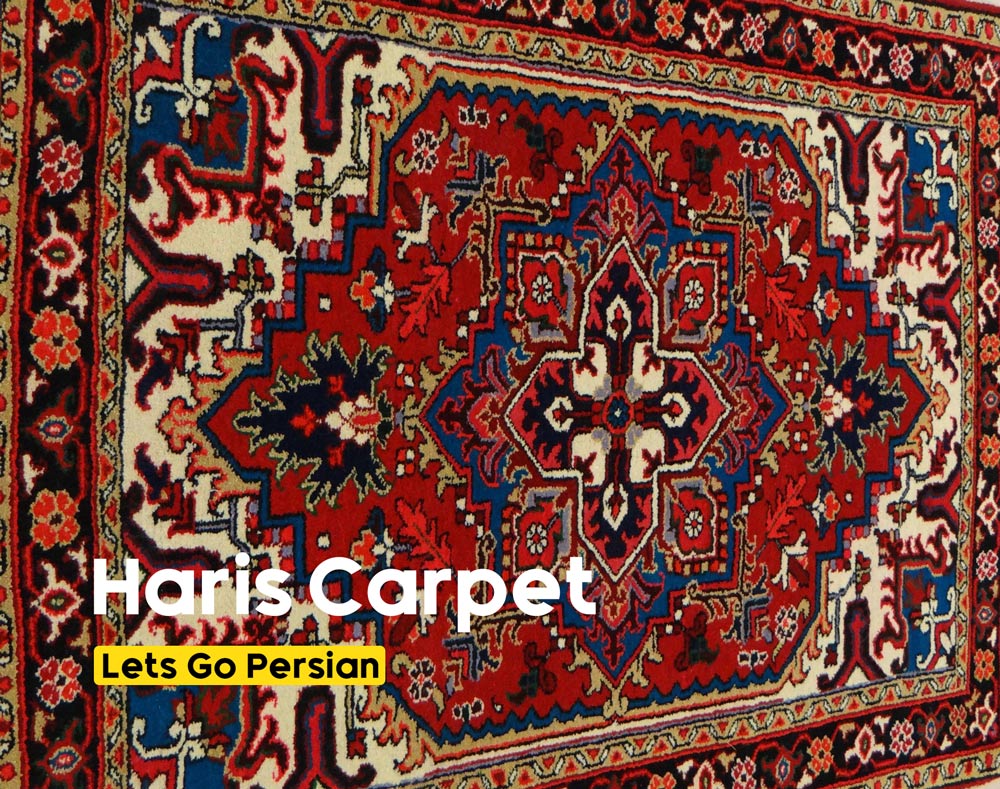 Beautiful old Harris rug
All urban carpets of Azerbaijan weave have wool or silk piles, and cotton and silk threads have been used for their warp and weft since ancient times. Azerbaijan's rural and nomadic carpets always have wool piles, and new carpets use cotton thread for the warp and weft, but the wool thread is used in some old examples.
The contents of this report are adapted from the book " Research on Iranian Carpets " by Toraj Johle.