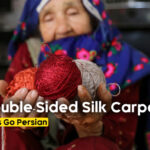 What is Double-Sided Silk Carpet?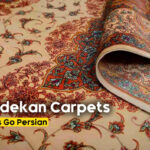 Let's get to know Ardekan carpets better
Tuyserkan carpets, similar to those of its surrounding areas like Nahavand and Malayer, are highly esteemed in the western regions of Iran. Geometric patterns with large and tall medallions give a distinctive beauty to these handwoven pieces.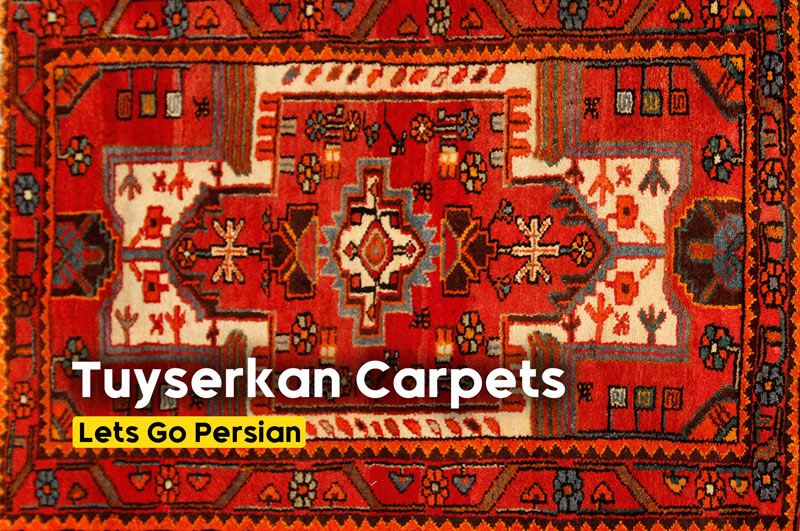 Various designs are found in Tuyserkan carpets, such as "Asadeghi," "Malicheh," or Dragon and Crow. Besides geometric shapes, one can often see depictions of birds and quadrupeds in the weavings of this region. Historically, carpets produced in this area were smaller to medium-sized, with fewer large carpets.
Regarding weaving, Tuyserkan carpets have Turkish knots, mainly symmetric and predominantly single weft. They exhibit long and soft piles. The knot density in Tuyserkan carpets typically ranges from 20 to 30 knots per square inch. The weavers in Tuyserkan commonly use colors like indigo, ivory, dark blue, and red, employing natural and chemical dyeing methods.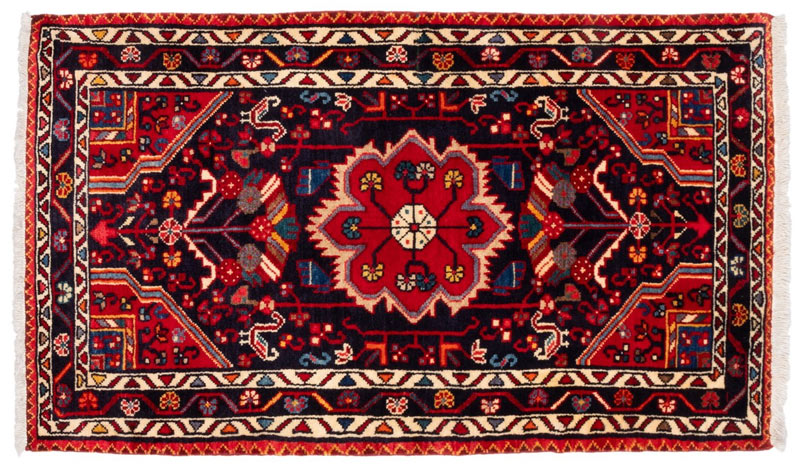 Key carpet-producing villages in Tuyserkan include Birdeh (Abudarda), Oshtormaleh, Siyadareh, Pirpazol, Shahrestaneh, Gol-zard, Takhte-goli, Takhte-sefid, Babakamal, and Yaghub-shah.
The prevalent design in Tuyserkan carpets features relatively large Toranj and Lachak motifs with small inscriptions. The patterns are primarily botanical, and the lines forming the Toranj and Lachak, visible on the edges, appear cone-shaped and serrated.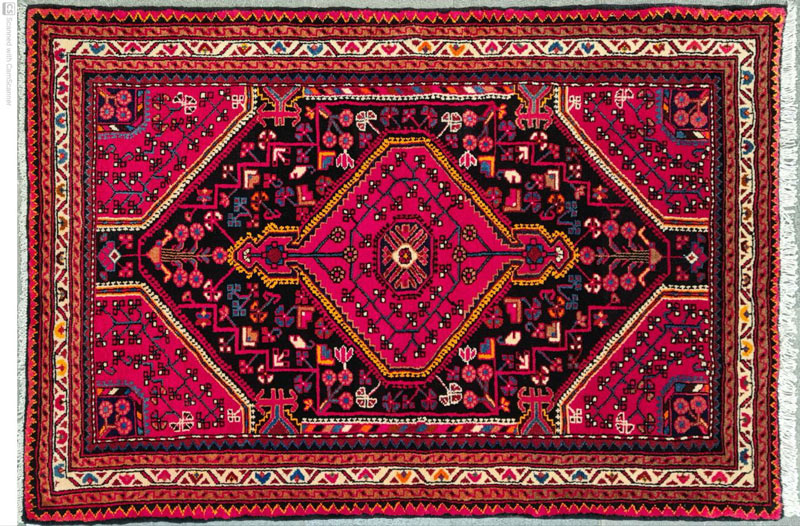 Carpet weaving, an art and industry in Tuyserkan, is more prevalent in rural areas, utilizing local sheep's wool. Unfortunately, over the past years and due to the lack of government support for weavers and the significant increase in the prices of raw materials, there has been a decline in demand for carpet weaving in this region, as seen in other parts of the country.
Presently, the Tuyserkan region faces a decrease in production compared to past decades, and the available carpets in the market often belong to previous decades.