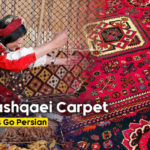 Introduction to Qashqai Carpets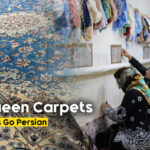 What Are the Characteristics of Naeen Carpets?
Learn More About Handwoven Carpets and Their Features
Handwoven carpets are considered one of Iran's essential, exportable commodities and a symbol of the nation, recognized and approved internationally. Iran holds a significant share in the global carpet production industry, and this influence and importance have contributed to Iran's progress and advancement in the art of carpet weaving.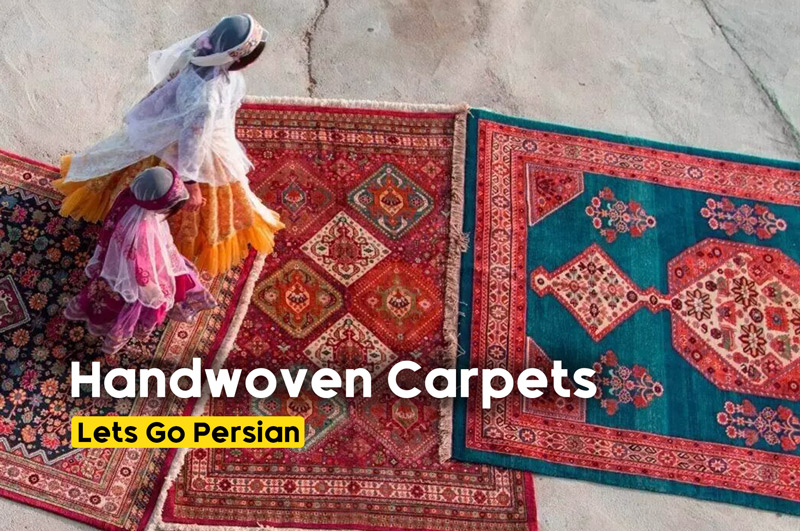 What Is a Handwoven Carpet?
Some of the most essential items that have held special significance in human life from the past to the present are carpets and textile products. These items are crucial in creating a sense of comfort and tranquility for humans. Among the exceptional and famous carpets, handwoven ones are counted among ancient Iranian products. Here, one might wonder, what is a handwoven rug? Notably, "Farsh" (carpet) is an Arabic term broadly used to refer to items such as rugs and mats. Therefore, handwoven carpets are woven underlays created by hand from the warp and weft threads. This naturally results in the creation of intricate patterns on the rug, which is highly appreciated by enthusiasts worldwide.
Historical Background of Handwoven Carpets
Considering the ancient history of Iranian carpet and rug production, it can be said that handwoven carpets crafted by Iranian artisans are among the finest and most beautiful in the world, a fact acknowledged by international carpet experts. Researchers believe that the beginning of the flourishing of carpet weaving in Iran dates back to the 16th and 17th centuries.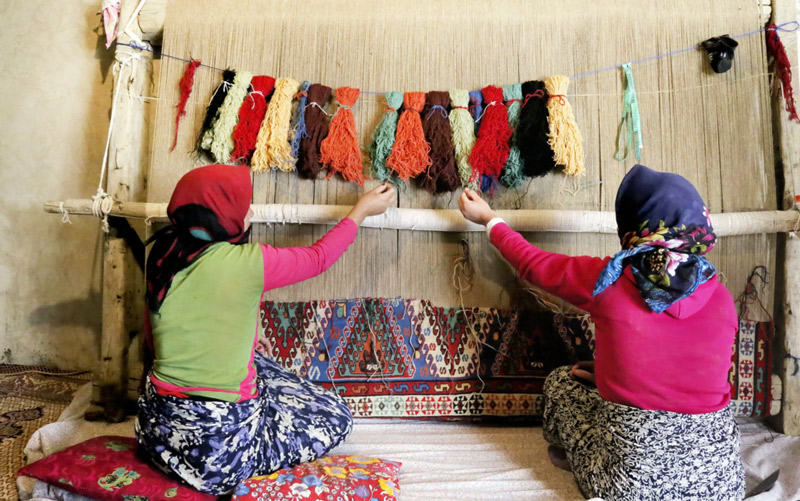 In recent years, with technological advancements in various fields, including carpet production, we have witnessed significant changes and developments in manufacturing this product. At the outset of carpet production by Iranian artisans, straightforward designs and patterns were woven into these textile products. However, as time has passed, tremendous progress has been made in the industry, leading to unparalleled diversity in the handwoven carpet market.
Historical Handwoven Carpets
Among the significant handwoven carpets in Iranian history, the following can be mentioned:
Pazirik Rug: This carpet, dating back 2500 years, measures 210 by 183 centimeters and is woven with approximately 3600 knots.
Baharestan Carpet: Also known as the "Bahar Khosrow Carpet," it is an exquisite rug from the time of Khosrow Parviz.
Safavid Era Handwoven Carpets: Representing some of the most beautiful handwoven carpets in Iran, these carpets showcase the creativity and artistry of artisans during the Safavid dynasty. During this period, carpet weavers produced around 1500 knots per square inch masterpieces.
Animal Scene Toranj Carpet: Another Iranian carpet famous for its red background and beautiful designs is made from silk, making it highly popular.
Chelsea Carpet: Among the world's most beautiful carpets, the Chelsea carpet is housed in the Victoria and Albert Museum in London.
Handwoven Carpets in Kashan
Despite the mentioned history of Iranian carpet weavers, it is essential to note that some Iranian cities excel in producing handwoven carpets with exceptional attention to detail and artistry. Among them, Kashan handwoven carpets are some of the most popular and sought-after in Iran and worldwide. These carpets come in a wide range of designs and colors. The exquisite patterns woven by Kashani artisans have contributed to the popularity of these carpets. During the Safavid era, Kashan was once one of the finest and best-known centers for handwoven carpet and rug production.
Handwoven Carpets in Tabriz
In addition to Kashan, another renowned city in Iran for producing textile products, especially handwoven carpets, is Tabriz. From ancient times to the present day, this city has been a hub for producing and distributing various handwoven rugs with diverse designs and patterns. The art of carpet weaving in Tabriz, like Kashan, began during the Safavid era. It has flourished into an industry with extraordinary knotting techniques and symmetrical patterns. Choosing a product from this city to adorn Iranian homes can be exceptional. The delicate and sophisticated designs woven by Tabriz artisans have contributed to their enduring popularity, making Tabriz a prominent global center for carpet weaving.
Characteristics of Handwoven Carpets
Due to the increasing variety of handwoven carpets available in the Iranian and global markets, several important factors should be considered when purchasing this product. Iranian handwoven carpets can generally be categorized into three main types: Toranj, Kheshti, and Afshan. Among them, Toranj carpets are the most popular. These carpets have wide borders and feature oval and circular patterns in the center. It's crucial to note that there is a significant difference between handwoven and machine-made carpets. Handwoven carpets exhibit exceptional beauty and brilliance from both afar and up close. Color symmetry is another prominent feature of this product, adding to its beauty. Additionally, the pile of these carpets should be shiny and flexible, ensuring they become even more beautiful with foot traffic and washing.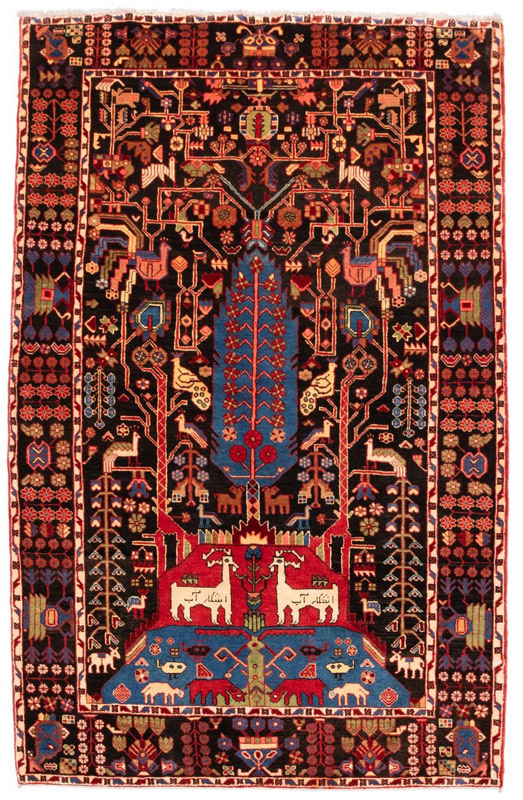 Patterns and Designs of Handwoven Carpets
Aside from the quality and excellence of handwoven carpets, another essential consideration for customers is the attention to patterns and designs of this product, especially if you intend to purchase an Iranian handwoven carpet. In general, the patterns and designs in Iranian rugs include the following:
Shah Abbasi Pattern
Islamic Pattern
Afshan Pattern
Bote Jegheh (Paisley) Pattern
Tree Pattern
Hunting Ground Pattern
Qa'bi Pattern
Turkmen and Bukhara Pattern
Gol Farang Pattern
Mahi Daramehi Pattern
Mihrab Pattern
Moharramat Pattern
Gole Dani (Vase) Pattern
Eili (Tribe) Pattern
Geometric Pattern
Ancient Artworks and Islamic Architecture Patterns
Adaptation Pattern
Combination Pattern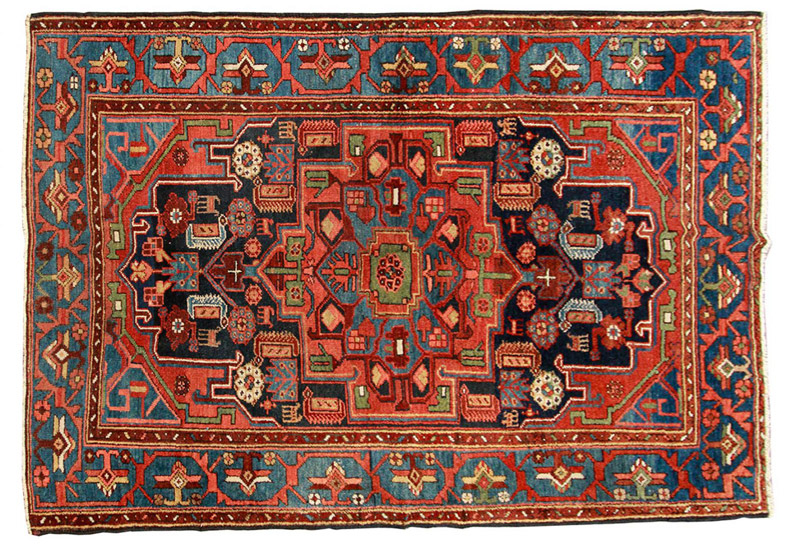 Materials Used in Handwoven Carpets
One of the most significant factors contributing to the popularity and fame of Iranian handwoven carpets is the quality of materials used in these rugs. Customers highly value the use of high-quality materials and the product's beauty. The materials used in the warp and weft of Iranian handwoven carpets are cotton and wool, resulting in wool or cotton carpets. Among nomadic tribes, wool is often used instead of threads.
Types of Handwoven Carpets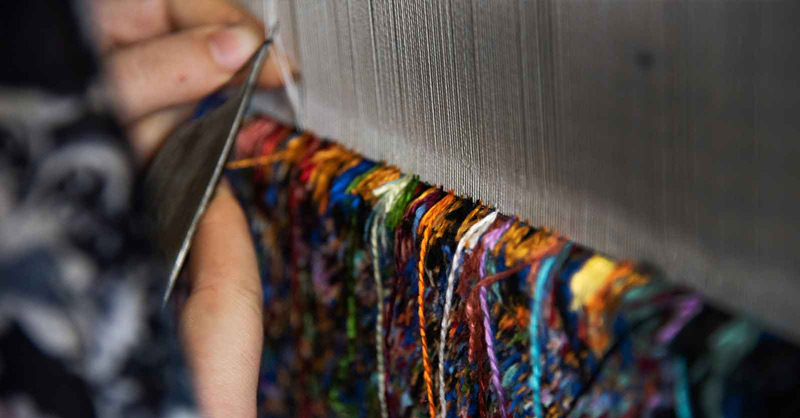 (Silk Carpet)
Various kinds of handwoven carpets include:
All-Silk Carpets: The pile and knots of these carpets are made from high-quality silk thread.
Silk Flower Carpets: Another type of handwoven carpet that uses silk for its fur instead of wool.
Silk Foundation Carpets: These handwoven carpets use silk for the foundation instead of cotton or wool.
Souf: Another type of handwoven carpet with a thick and thin pile featuring patterned and floral designs.
Silk Handwoven Carpets
As mentioned earlier, silk thread is one of the materials used in Iranian handwoven carpets. Rugs made from silk are trendy and have a large fan base due to their quality. In general, Tabriz and Kashan carpets are typically made from wool or silk, which results in high-quality products. However, it's essential to note that silk carpets are more expensive than other types due to their silk material use.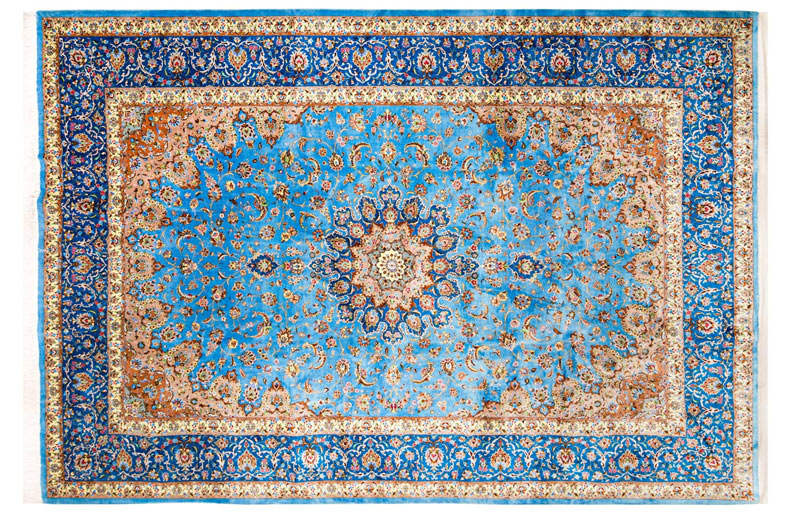 (Silk Carpet)
Prominent Figures in Handwoven Carpets
Recognizing prominent figures in this field is crucial for Iranian handwoven carpets enthusiasts. Over time, many experienced and skilled individuals have produced and distributed Iranian handwoven carpets. Some of these figures include: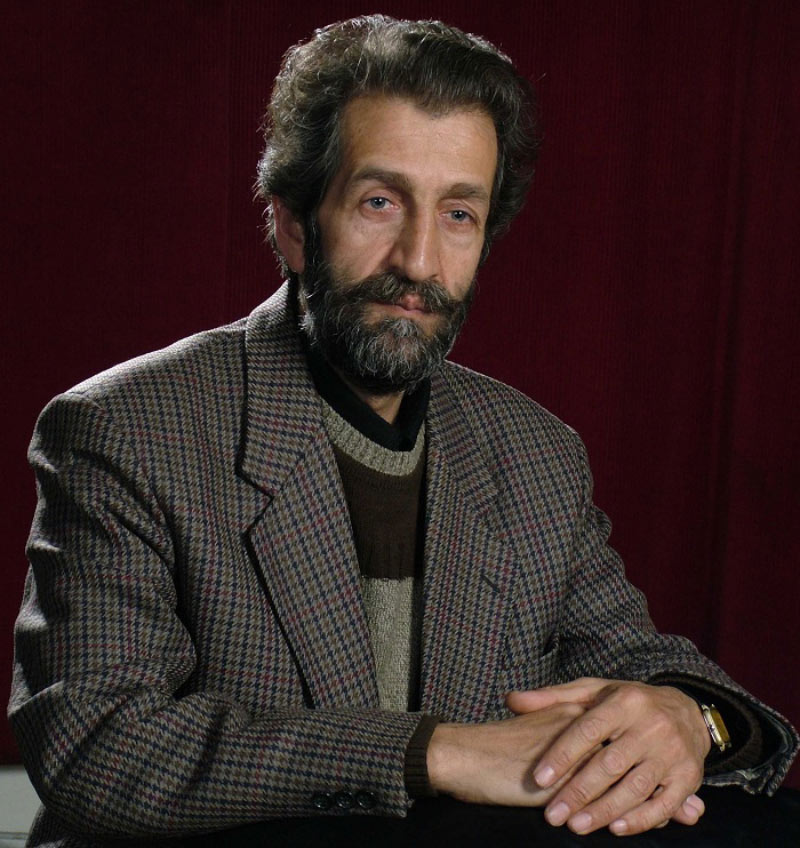 (Master Habibollah Mohammad Ali Nezhad)
Majid Salamat is one of the renowned individuals in producing these products. He was born in 1960 in Tabriz and began professionally painting and designing carpets from 1986 onwards. To this day, he has presented a broad and diverse range of designs in this field, continually progressing in his craft.
Master Abolfazl Rasam Arab ed living by painting and designing carpets.
Master Habibollah Mohammad Ali Nezhad is known as the pioneer of Azerbaijani carpets.
Master Haj Habib Nezhad, exceptionally skilled in rural and tribal carpets, has gained international fame.
Asadollah Vosoqi Irani, another pioneer of Iranian carpets in Ardabil, initially started with small-sized mats and gradually expanded his production to more oversized rugs.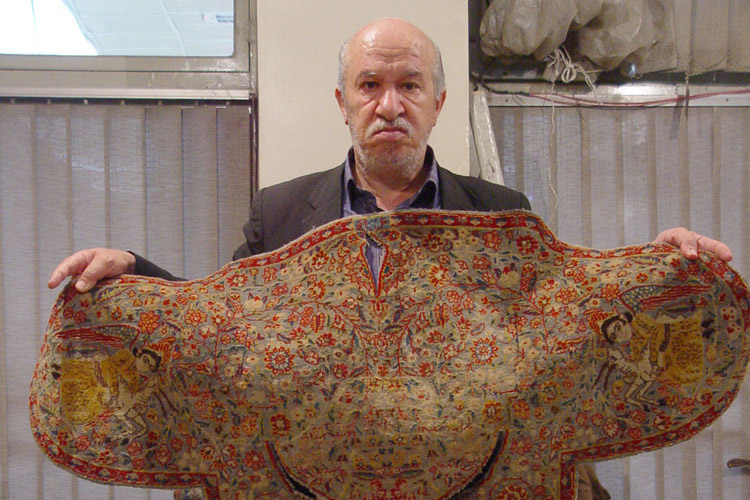 Handwoven Carpets Abroad
The unparalleled beauty of Iranian carpets and the significant production of this product by Iranian manufacturers have led to a substantial fan base for these carpets abroad. Iranian carpets are exported to approximately 80 to 100 countries worldwide, with the most important export markets for handwoven carpets and rugs from Iran, including the United Arab Emirates, Lebanon, Italy, Pakistan, Germany, and France.
European and Asian countries have a significant share of Iranian handwoven carpets. This is noteworthy because, despite producing the primary consumable raw materials for handwoven rugs within the country, there are no obstacles to providing these materials despite sanctions, and exports of this product to other countries continue.
Handwoven Carpets in Iran
The decoration of Iranian homes, considering suitable designs in line with the culture of the people, necessitates the selection of Iranian handwoven carpets. Suppose one wishes to have beautiful and elegant interior decor. In that case, they can create a unique and sophisticated space by matching the designs of handwoven rugs with other elements of their home. However, it should be noted that due to the wide variety of handwoven carpet designs and colors available in the market, customers can choose and purchase a type of this product according to their needs and tastes.
Nevertheless, purchasing Iranian handwoven carpets from reputable brands can help customers acquire an exceptional and reasonably priced product. If you buy from these brands, you will undoubtedly use these carpets for many years, given the experience these individuals have in buying and selling various rugs, especially handwoven ones.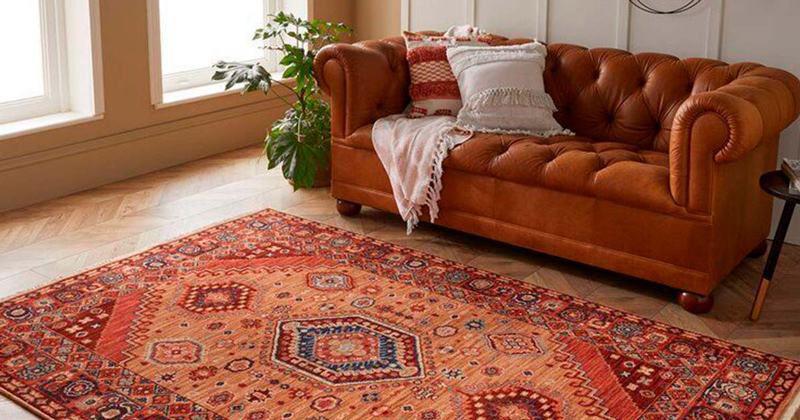 Buying Handwoven Carpets
Today, one of the essential considerations for individuals, especially homemakers, is the beauty and elegance of interior design. However, purchasing traditional equipment can greatly assist individuals in this regard. Among these, buying Iranian handwoven carpets is one of the items that many people have considered for decorating their homes. Remember that you can consult with sales consultants in this field for good and proper purchases, as these individuals have experience selecting designs and models for these carpets.
The Price of Handwoven Carpets
One of the crucial points customers consider when buying Iranian handwoven carpets is the price of these products. Note that, naturally, the cost of each varies, given this product's unparalleled variety. The better the quality and density of the desired carpet, the higher the price will be. Another essential point regarding the pricing of handwoven rugs is how to buy them. If customers buy handwoven rugs directly from their manufacturers, they can purchase a quality product at a reasonable price. One of these methods is buying directly from authorized online stores, as these stores have eliminated intermediaries and brokers, and the product reaches the customer now.