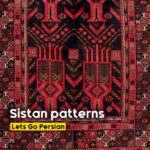 Common patterns in Sistan carpet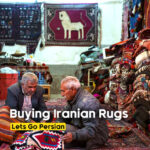 Essential Tips for Purchasing Persian Carpets
From Vases to Goats: Symbolism in Sistan Carpet Motifs
Sistan carpet motifs They do not have the breadth of designs and motifs of regions such as Kerman and Fars, but some of these motifs are special and belong to the ancient era of this region.
Among the designs of Sistan carpets, we can mention Goldani, Madadkhani, Ghandani(Vase design), Fethullahi, Tak Gol, Deh Marde, Jar, Soleimani, Sheikh Zeydi, Karkoyeh, Khwajei, etc.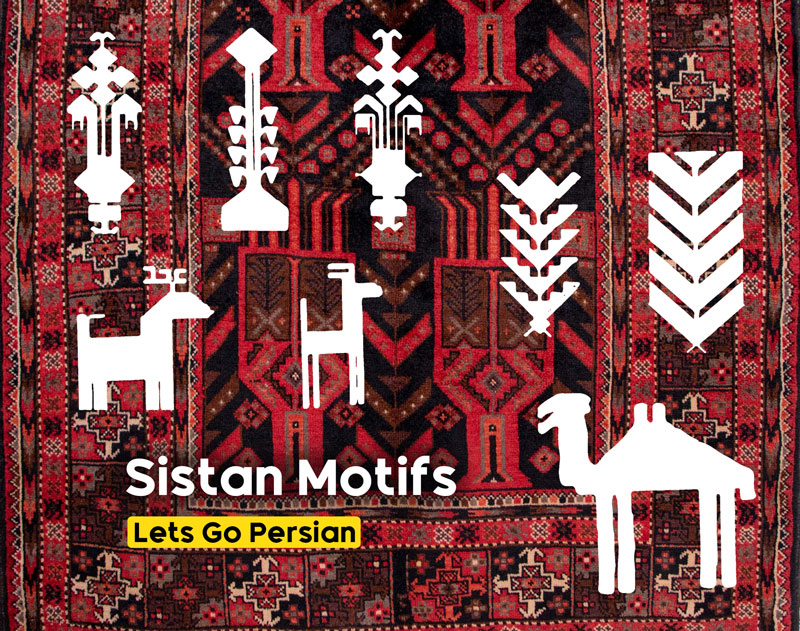 In Sistan, the weavers are very fond of navy blue. However, they still use yellow, red and pink colors. One of the main differences between the dyes that the weavers of Sistani have compared to the Baloch people is the use of light and soft colors.
We will discuss some of the numerous motifs used by Sistani weavers and even share some Baloch and Turkmen motifs:
Vase pattern
As can be seen from its shape, this motif is similar to a vase, and of course, it is famous. This vase has a base, neck, chest, stem, bed, chain, leaf, flower and branch.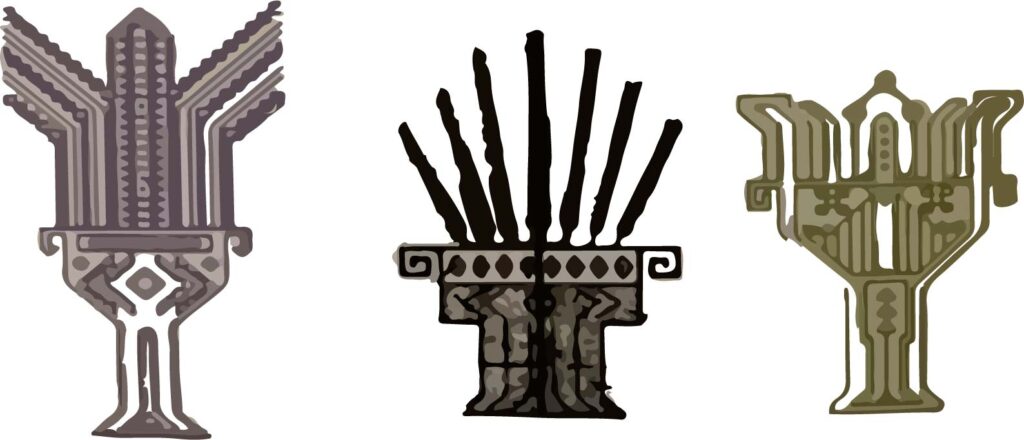 Wheat pattern
This beautiful and widely used pattern is taken from the wheat fields of old and prosperous Sistan. In the local language, this lovely motif is called " pishek," or palm leaf.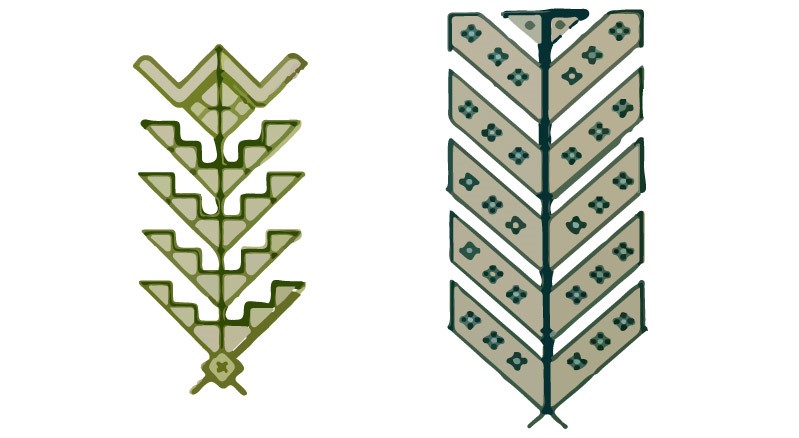 The pattern of the tree
The motif of the tree in Sistan carpets is simple and sometimes decorated with different types of trees and placed inside the vase.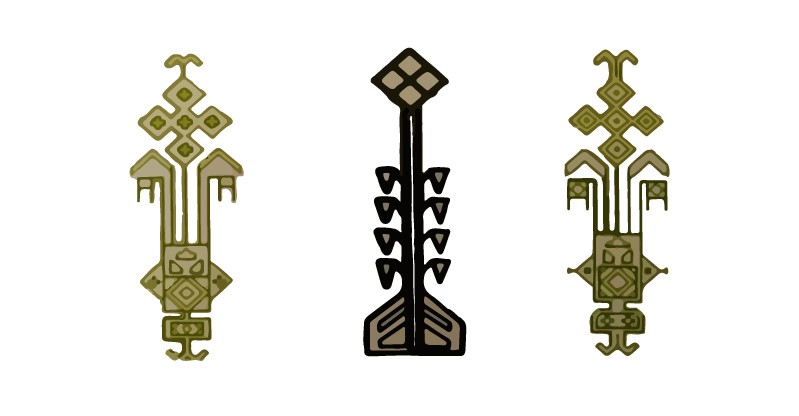 Goat motif
the Sistani people use this beautiful pattern in their carpets and handwoven. The motif of the goat is a symbol of asking for rain.
Naqsh (motif) camel or Ashtar
This particular motif is one of the most apparent motifs of Sistani. Of course, this pattern is also woven in the Turkmen and Baluch tribes.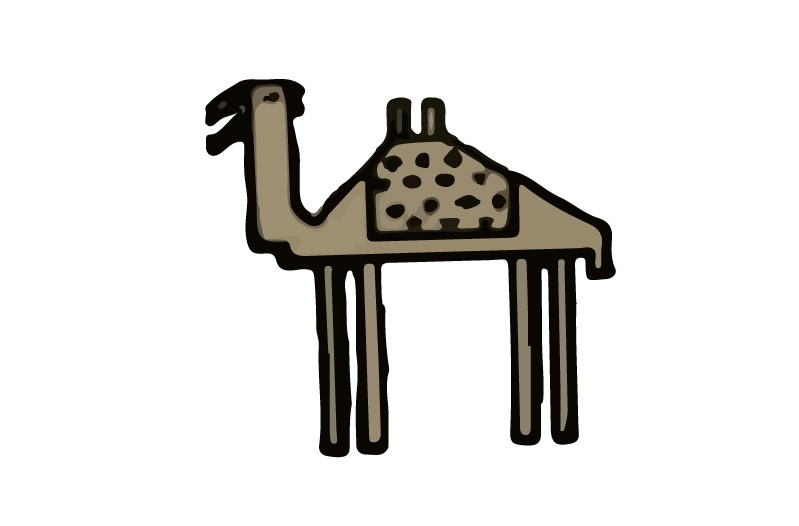 Naqsh of prayer or Amulet
This design is shaped like an amulet, a rectangle or a pentagon, with various patterns and appendages in the margin and sometimes in the text.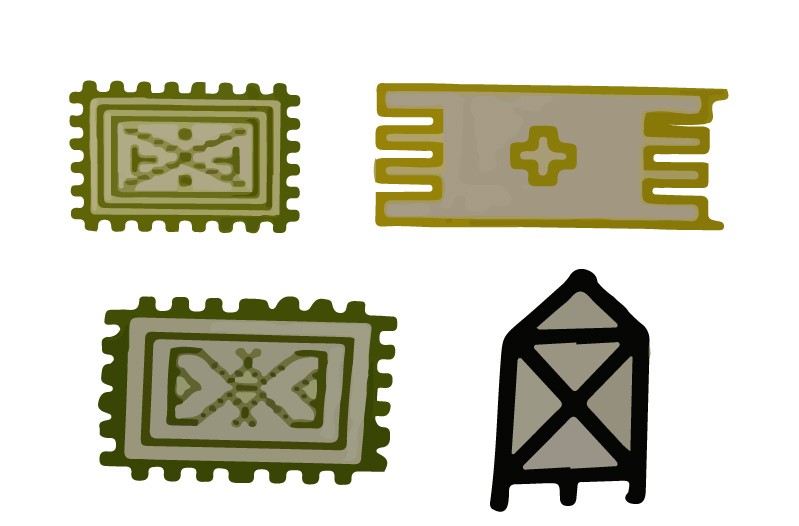 Naqsh of Dudani
This pattern is similar to a triangular earring with several hanging strings, derived from the shape of a pendant that is hung in homes and shops in many parts of Iran to cure sore eyes.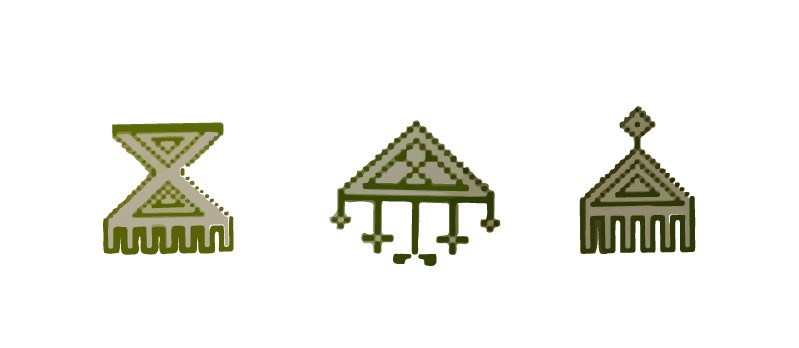 Chitak pattern
A pattern in the shape of several rhombuses with nested edges, usually 15 knots long in each diameter, is considered a minor and complementary pattern.
Takhtak pattern
A rhombus or square pattern with a positive sign + or multiple x inside it. This design is mainly used in vases and is placed above the chest.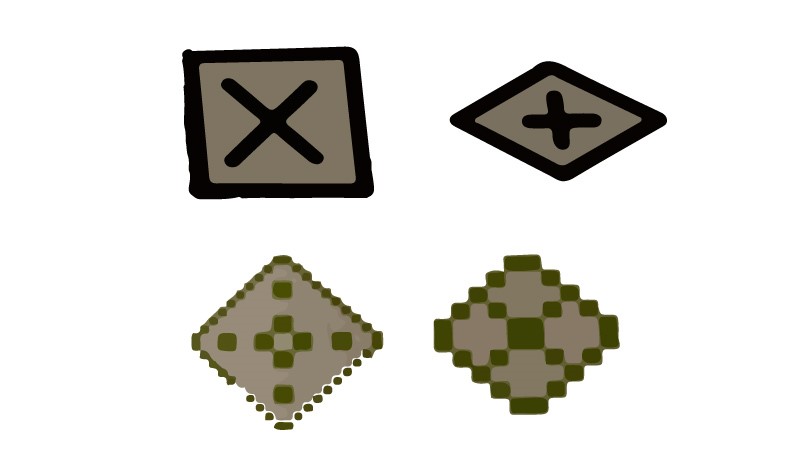 Stud pattern or stud
a way in the carpet is two crossed strips that make five squares, rhombuses or parallelograms.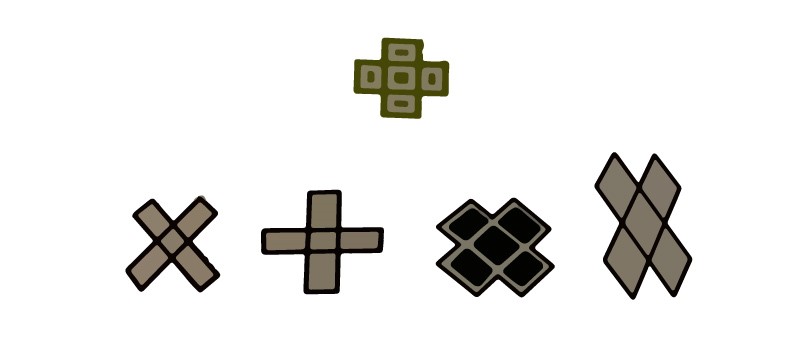 Golak's Character
a pattern in the rug in the shape of a small rhombus with a design or a spot on the edge, a kind of rhombus border or a rhombus flower. It is also used in the field that weavers call it a chain.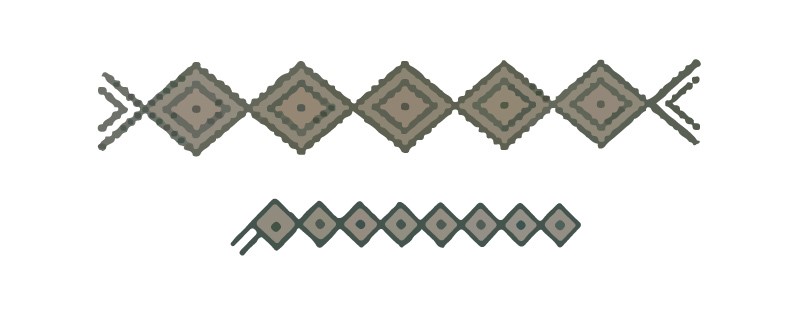 Kajaveh Design
This design is in a triangle pattern in each ventricle facing up or down and between two double-sided hooks. Previously, Kajaveh appeared both in the text and the central margin, but today, it seems only in the leading margin. A double-sided hook pattern is a chain-shaped pattern with a line running through its middle. This motif is very similar to the Morghak-Ghuchak chain.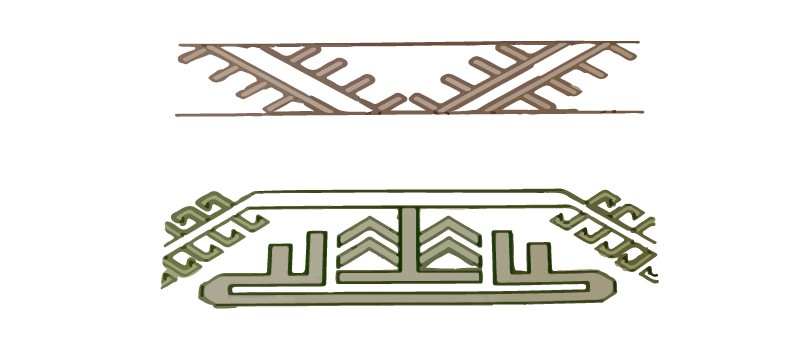 A small rhombic pattern
is formed by repeating small rhombuses one after the other and is usually used in the border.

Pattern Karchak or Triangle
A pattern or a border in the shape of a tooth, mainly in overlapping triangles of two colors.

Tentacle (Shakhak) pattern
The main frame of the carpet, whose central motif is a Ghuchak print.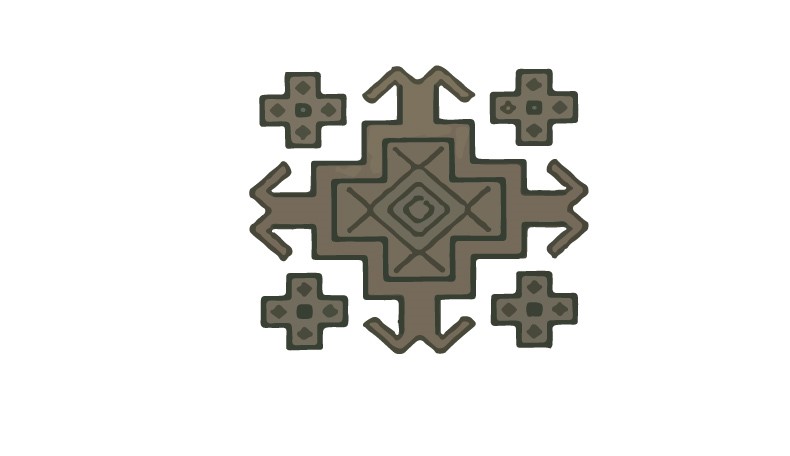 Naqshmaye Majlek
array in five small corners, corner to corner, used in the border and background.

Charsheklaki pattern
This pattern has a square shape, the sides of which are slightly extended on each side. This form is similar to a hashtag and is common among Baloch and Turkmen.

Jook pattern
Its shape is the repetition of tiny grains of one or several colors.

Naqsh of Gol Ghandan or Kale Ghand (Candy)
This Naqshmaye is in the form of a long base container with sugar or sweets inside. Ten ovals make a cone; usually, two decorative motifs are on both sides of the flower.
Hanging lamp pattern
It is a motif as a hanging lamp with a base.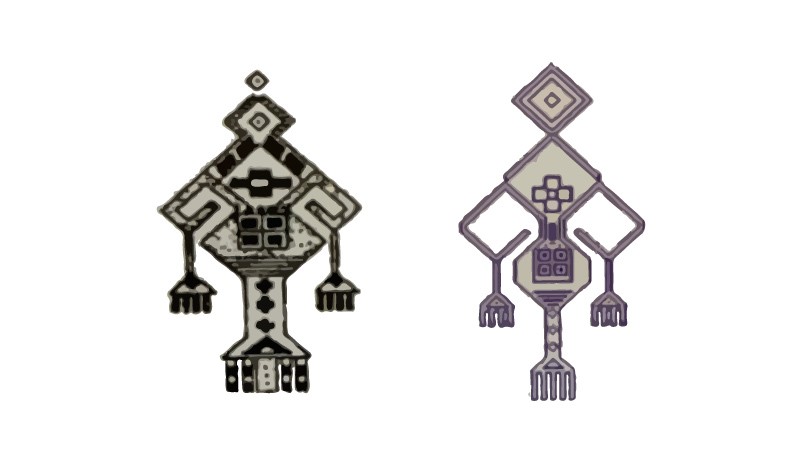 Chain (Zanjir) or Hook (Ghollab) pattern
It is shaped like a double hook or a camel's throat (Shotor Galu).

The motif of a Gol-Pangei
Its shape resembles a hand with five branches or fingers and five nails or flower buds.