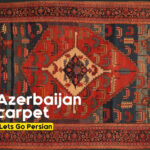 Features of Azerbaijan carpet texture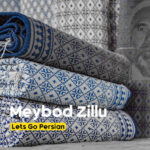 A conversation with one of the Zillubafi professors of Iran
A conversation with the master carpet maker, Balochi
It is well known. He has spent at least 60 years day and night with rugs and carpet weaving. He has a not-so-big shop in Torbat Heydarieh, and Baluchi carpets are stacked on each other as far as the eye can see.
The name of Torbati's teacher is Seyyed Gholamreza Hosseini, who sits on the colored carpets of his shop and rotates the rosary. He is 87 years old but cheerful and lively. His pleasure in these days of depression is to come to the shop and talk with his friends. He should be considered one of the treasures of Baloch carpet-weaving art because, according to him, he has set up nearly 400 large and small carpet-weaving workshops in the Khorasan province over the past 50 years.
Like others, he complains about the state of the market. He is saddened by the neglect of carpets by the residents and elders; the fading color of the rugs in Iranian homes crushes him. He says where in the world can you find so many designs and colors and handwoven? He is right. This shop has so many carpets with different patterns and colors that one wonders which is more beautiful!
His past when he was young and started working to revive the natural color, especially Ronas.
" The red color that most of these carpets have and is very bright is obtained from Ronas ( Rubia ). Many years ago, with the advent of chemical dyes, varnishes became less and less, and once it was completely obsolete. In the 1960s, I decided to revive this color anyway because the beauty of Baluchi carpets is the same bright red color. That's why I got to work, and I introduced Ronas among Khorasan dyers and weavers with a lot of effort ."
Tells me about the old motifs of different Baluch clans of Khorasan:
" Ilkhani, Salarkhani, Kolah Derazi, Jan Beygi, Timuri, Ali Akbarkhani maps are among the most famous Baloch Khorasan maps, which used to be woven once, but for a few years. They are not woven like in the past. When raw materials such as yarn and dye become expensive, on the other hand, the weaver will not pay for it so that no one will order, and no one will weave ."
Handwoven in the corner of Ostad's shop catches my attention. A handwoven whose border is a carpet and its text is a rug. The professor explains about this handwoven table, which seems to be a Baluchi tablecloth:
" In the olden days, the Baluchis used to weave a hand-woven cloth to store bread, which had openings for air to penetrate so that the bread would not mold inside the table, but how many years has this been going on?" The tablecloth is woven without holes and has lost its past function. In Khorasan, there is a region called Arg, where these tablecloths are still entangled in today's style."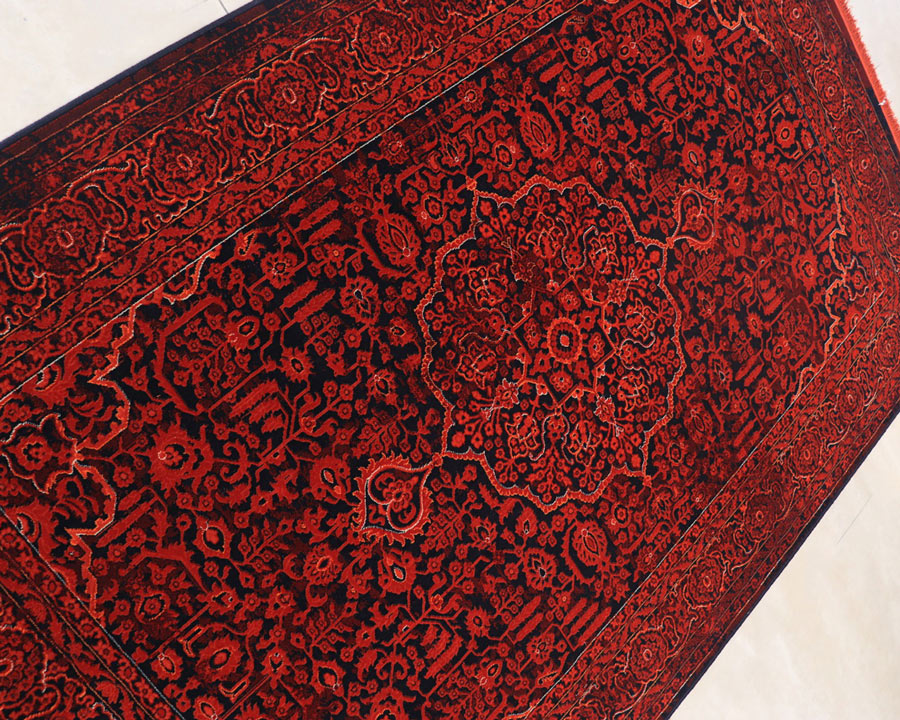 (Baloch carpets)
According to the Master, until a few decades ago, the Baloch people of Khorasan used to migrate in areas such as Torbat Jam, Torbat Heydarieh, Khaf, and the border strip, and from this migration, considerable wool from camels, sheep, and goats entered the wool market. Due to the settlement of many of these nomads, there is no news of the high-quality wool of the nomads like in the past.
He continues:
" The Baloch people of Khorasan usually weave carpets mentally, and they did not have a map or paper from which to implement the map; that's why their maps always had a customer because the Naqshmayes It came out of the mind of a weaver woman, but there is no news of those roles anymore ."
It is noon, and the call to prayer is heard. Mr. Hosseini is getting ready to go home for worship. Ultimately, he complains about carpet weaving and neglects the problems of carpet weavers.
" We have to preserve this art, not leave it to God. Many Balochi and Khorasani maps have been lost during these decades. These maps should have been collected and recorded. On the other hand, the high cost of raw materials and everything related to carpets has caused the lack of prosperity of this art, and I know that the authorities do not take care of this issue, so the people themselves must preserve this thousand-year-old art with kindness."