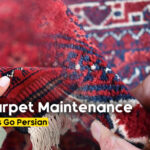 Principles of Carpet Maintenance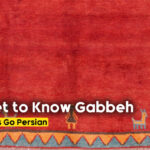 What do you know about Gabbeh?
From Straw Weaving to Nomadic Art: The Story of Kilim Weaving
What do you know about Kilim? Did you know that Kilim predates the weaving of carpets and has been woven by our ancestors before? Kilim is an underlay produced using the straw weaving technique. Kilim weaving is without piles and is usually incorporated in various regions of Iran. Kilim, or wool from sheep, goats, or a combination of both, is used in weaving.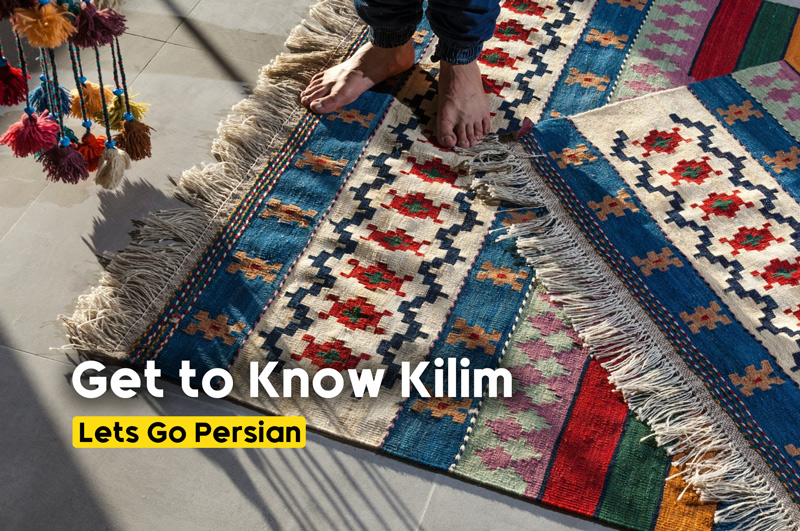 However, in this era, cotton or synthetic threads such as acrylic and aniline were sometimes used by Kilim weavers. Like carpets and other handcrafts, Kilim weaving is essentially a feminine art.
History of Kilim
What do you know about Kilim? Researchers say that about 8,000 years ago, humans sought ways to soften the ground they lived on. They wanted to be more comfortable, free from cold or heat, and to level the uneven terrain they called home. Initially, they adorned the ground under their feet with flowers, and after at least 2,000 thousand years, they reached the technology of straw weaving inspired by the spinning motion of birds. Later, humans progressed from straw weaving to wool from their livestock and succeeded in weaving Kilim. This marks a transformative point in this art.
Examining the ancient civilizations in Iran shows that at least 5,000 years ago, our ancestors found hand-spinning and weaving tools and managed to weave fabric, underlay, and rug.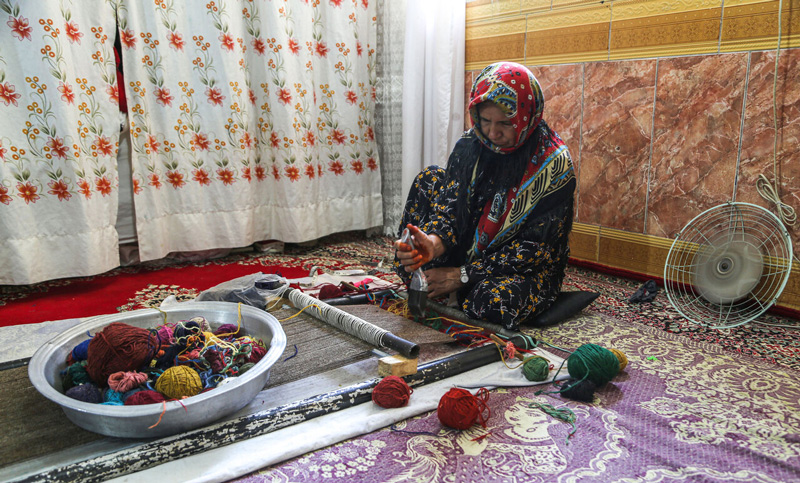 Where are Kilims Woven?
It can be said that this ancient handicraft is woven in most regions of our country, including Azerbaijan, Kurdistan, Fars, Chaharmahal and Bakhtiari, Isfahan, Kerman, and North and South Khorasan, Yazd, and Kermanshah. However, in some provinces, Kilim is produced sporadically.
Iranian Kilim Patterns
Some patterns woven into Kilims are the same symbols and rituals as carpets. Many of these symbols are beliefs and certainties of the nomads from thousands of years ago. They utilized symbols such as goats, dogs, trees, rivers, the sky, and even humans to weave Kilims. Each of these patterns has different meanings, and it should be noted that the weavers, in their time, created these patterns for specific purposes.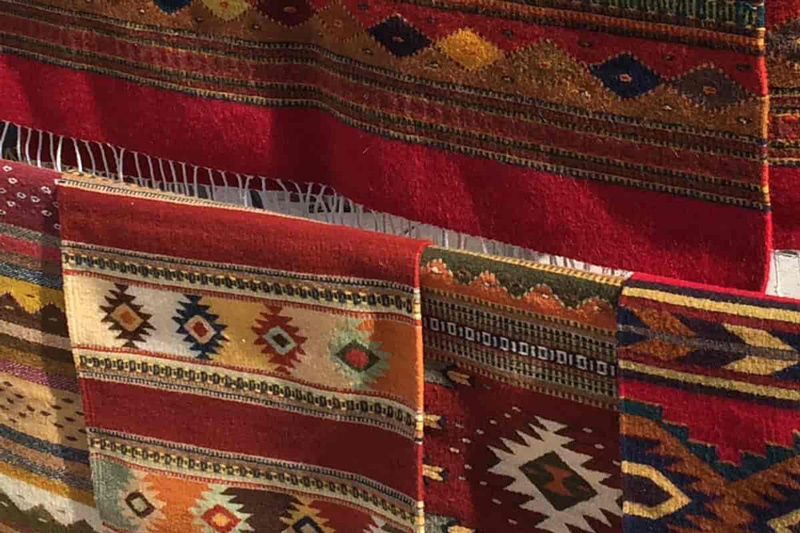 Various Weaving of Kilim
Kilims are usually woven in three methods in different regions of the country: plain weaving, embossed pattern, and Verni. We will briefly mention these weavings:
Plain Weaving: Plain woven Kilims are straightforward and have a single side. Generally, their patterns are geometric, and in their weaving, the weft threads pass through the center of the warps, meaning "tars."
Embossed Pattern: Patterns on these Kilims are fuzzy and embossed. The design is knotted on the warp threads of the Kilim from the carpet pattern.
Verni: This type of weaving is also plain, and its pattern is improvised by the weaver, also called "mind weaving." This handcrafted, with various designs, is crafty woven in provinces such as Azerbaijan, Kurdistan, and Kerman.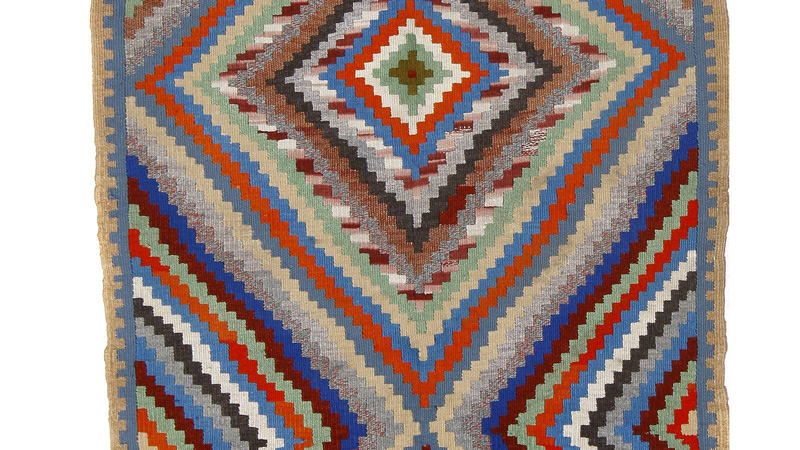 Types of Kilims
Suppose you want to become familiar with various types of Kilims in terms of patterns. In that case, it should be mentioned that Kilims fall into ten categories: Shahsavani, Lori, Turkmani, Qashqai, Saneh, Kamsehi, Harsini, Zandi, Afshari, and Baluchi. Let's delve into some of the characteristics of these underlays for a better understanding.
Afshari: This pattern has a continuous design with numerous stars that sometimes resemble almonds scattered across the Kilim.
Zandi: This type of handcraft belongs to regions such as Savoory, Zand, and Qazvin. It is very durable and, of course, smaller than other Kilims.
Shahsavani: Perhaps the best type of Kilim, delicate and adorned with animal patterns such as deer, horses, and birds. The wool used in this handcraft is usually coarse and dry.
Lori: The color of Lori Kilims is generally green, black, blue, and white. They have good quality and are among the best handicrafts of the Lori people.
Khamseh: This underlay belongs to the tribes of Turks, Fars, and Arabs in Fars province. Its patterns have many enthusiasts.
Baluchi: Patterns in this style are diverse, and many Dark Blue, camel, brown, and liver colors are used.
Turkmani: The most crucial feature of this pattern is its bright red color. It is a lightweight and, of course, sturdy Kilim with six and 8-sided geometric shapes.
Qashqai: It is considered one of the best and most beautiful patterns because its weavers are from nomadic tribes, and they improvise patterns on the Kilim, such as stars, goats, deer, peacocks, and others.
Harsini: Kilim from Kermanshah province is known as Harsin Kilim. Its most important feature is the taste and style of the weaver. The designs usually use fine and coarse patterns, and empty spaces on the surface of the underlay are not visible.