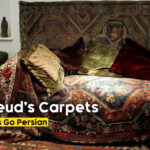 Get to know Freud's Carpets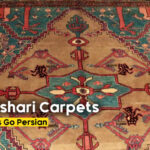 Get Acquainted with Afshar Carpets
Yalmeh is, in fact, a region in the southern part of Chaharmahal and Bakhtiari province, inhabited by a tribe of Lors. The weavers in this region create carpets with geometric patterns distinct from the traditional Bakhtiari designs.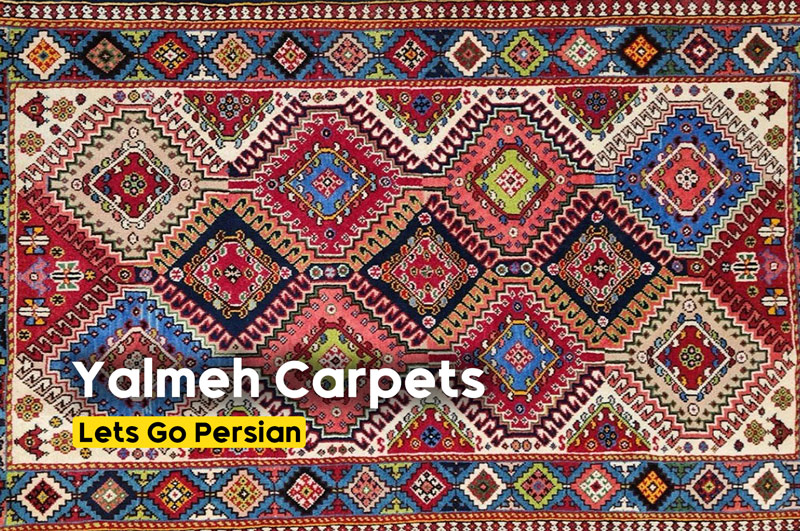 The beautiful and vibrant Yalmeh carpets are usually sold in markets in cities like Shahr-e Kord, Isfahan, and Shiraz. However, there are differences between the Yalmeh carpets made by the nomads of Chaharmahal and Bakhtiari and those from Fars province, which we will explore in the following report. Notable weaving centers for Yalmeh carpets include Borujen, Ghamsheh near Shahreza, Sadeghabad, Talkhoonche, and Aliabad.
The standard colors used in Yalmeh carpets are light blue, navy, brown, pomegranate red, and white. The rugs are sometimes woven in their natural colors in this region.
Design and Pattern of Yalmeh Carpets
The design of Yalmeh carpets, like other tribal rugs, consists of broken lines and simplified geometric shapes. Unlike Bakhtiari designs, these patterns do not often feature Bakhtiari flora and fauna. The motifs in Yalmeh carpets are more influenced by Qashqai patterns, with repetitive lozenge shapes.
Recently, a new element has been introduced into the patterns of Yalmeh carpets, known as the "frame and panel" design. Additionally, symbols such as the Sasanian sun, broken cross, and henna flower are characteristic features of Yalmeh carpets.
These carpets' warp, weft, and pile are made from wool. The size and area of Yalmeh carpets are usually small pieces. They are woven with various colorful threads and are a common feature among the people of this tribe. The weaving technique is predominantly flat-weave and half-knot.
Yalmeh in Fars Province
In Fars province, Yalmeh is known for its colorful rugs. These carpets are primarily woven in the village of Aliabad and its surroundings. In the past, they were also referred to as "Shakarlu" carpets, known for being relatively rare. Shakarlu carpets were more colorful than other rugs in the southern regions of Iran, limited to red and dark blue shades.
The production of Shakarlu carpets has declined over the years. However, a new type of carpet entered the market in the 1960s and 1970s, known as Yalmeh rugs. Yalmeh, like Shakarlu, offers a variety of colors, but blue tones are more dominant. The knotting and patterns of Yalmeh rugs are usually more consistent than those of Shakarlu carpets.
Both Shakarlu and Yalmeh carpets share similarities with tribal rugs. They are entirely made of wool, incorporating bright colors and geometric patterns abundantly. The yarn used in these carpets is soft and shiny, and the Yalmeh wool, when treated with machinery and carding, exhibits a broader spectrum of colors compared to tribal rugs. This diversity includes shades of red, pink, blue, green, and yellow. However, the design of Yalmeh carpets remains entirely traditional.