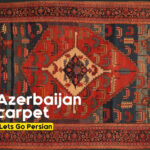 Features of Azerbaijan carpet texture
Carpet Doctor: Abbas Khanian Mehmandoost
Abbas Khanian Mehmandoost, only Market sellers, know carpets. A man has said that you can hear his wheezing when he breathes. He is 67 and spent 55 years painting and restoring Iranian carpets. He has been an apprentice in the market for 15 years and is turning 40 years old As a full-fledged master who restores color and glaze to colored carpets.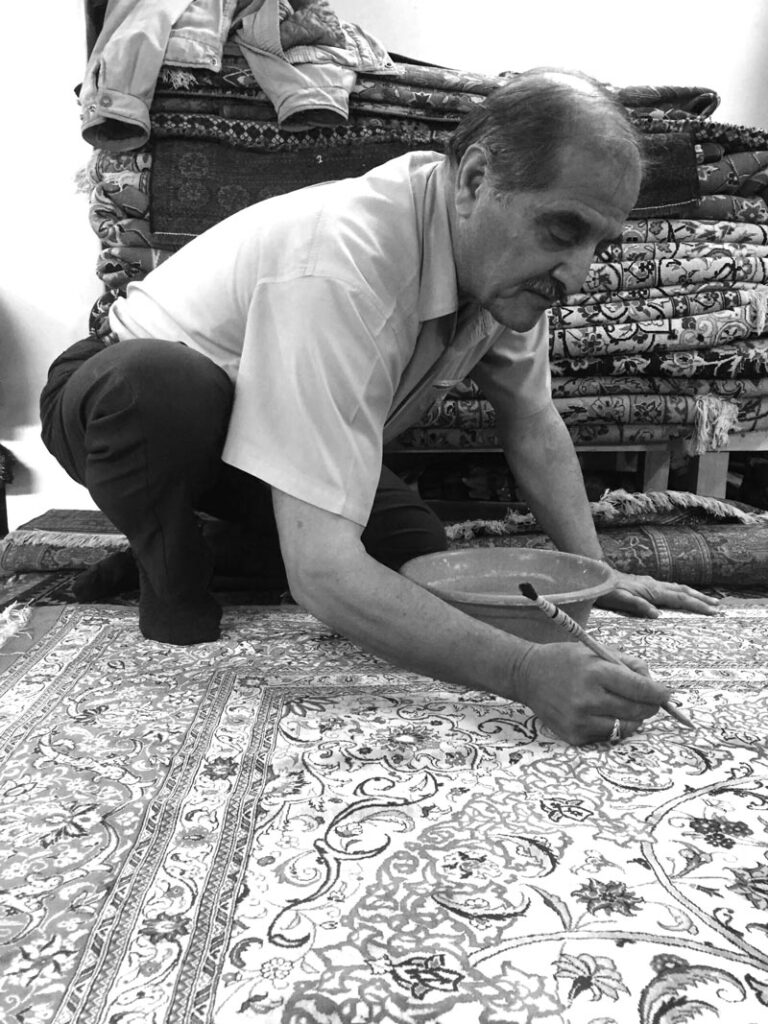 I met him in his shop. Abbas is sitting on the floor with her son and painting the old rug. A small heater, a kettle, and a teapot are in the corner of the shop. When I open the door, a pungent smell like lime, chlorine, or perhaps bleaching chemicals hits the palate, and my breath becomes heavy.
Master is very busy. He is a little confused. He has been working on this carpet for a long time. The rug they sit on and paint with a brush is at least 100 years old.
" We have been working for a month. The silk carpet is old. You can't put a price method. The owner gave it to the carpet cleaner, where the carpet color had gone. Now we are painting the character and writing, and I think it will be as colorful as the first day in a few days."
I asked the Master how old he was in this job and whether he was interested in this job from the beginning or not.
" I was not very interested in studying; my studies were fragile. I liked to draw. I also used to attract good pictures. One day, the public came home and told my father that he was not getting anything from Abbas, let him go to the market to learn work and industry. My father first took me to a tailor to understand creation, but I wouldn't say I liked it. After that, they took me to the carpet dryer. I liked this job very much and worked with interest, morning to night. I have to say that every time my father or grandfather came and asked my Master how the work was, he would falsely state that it was not good; you know why? Because, at that time, most masters did not teach their students work. I worked with that Master for 15 years, and then I opened a shop for myself, and I became very successful because of my interest in my work, but it's a pity that no one knows me and people like me ."
Master Abbas says everything he says at the end. It's a pity people don't know him and the carpet cleaners and restorers. In his opinion, the situation would be different if people knew someone could remove any stain and color from the carpet and make it look like the first day.
" The number of restoration works, especially paint removers, has become less and less. Do you know why? It's because people don't throw carpets in their blood like before, and when the carpets don't sell as they did in the past, the work and business of others will be closed. Of course, I must say that the lack of insurance for carpet weavers, restoration workers, and those who work hard is essential for some of my colleagues to close their shops and go home. I know many people who got sick because of the smell of these carpet medicines; one was my lungs. We remain anonymous ."
Abbas Khanian about carpet restoration and stain removal drugs, how does he prepare them, and how can he diagnose the disease of each carpet?
" We are doctors in a way, Dr. Faresh. For every carpet they bring to us, we first tear it down well, and after the examination, we will tell what we should do for the rug to be straight and shiny like the first day. We make a particular medicine for each disease. I am talking about drugs. From the smell of each one, I can tell what they are suitable for. "
Master Abbas puts the medicine bowl aside and laughs: " I trained many students; some are from Europe ." Sometimes, when they get stuck, they call a picture, and I help them to remove the stain so as not to damage the carpet. I should also say that they send me mats from other countries for repair."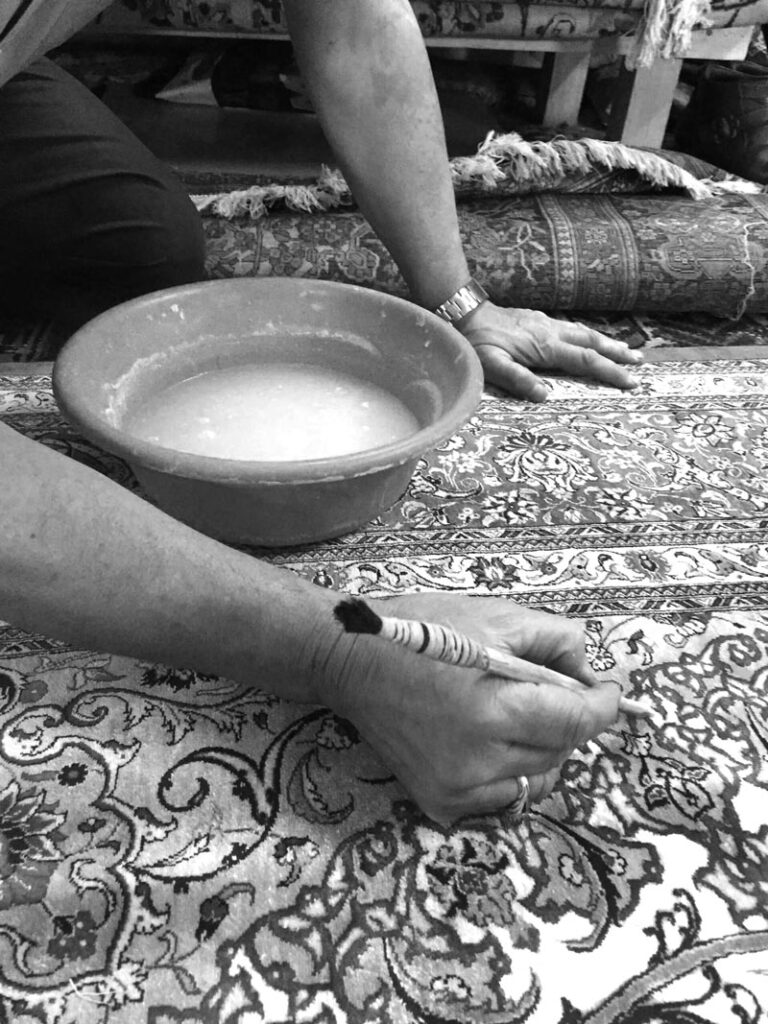 According to Khanian, the carpets spread in the apartments are damaged for two reasons: one is due to the bursting of the sewer pipe, and the other is due to the hole or water leakage from the radiator. He considers one of the reasons that lead to color mixing in carpets improper washing by some carpet cleaners, and he says that to solve this problem, you should refer to a color picker.
Master says that he restored the carpets of many dignitaries, such as ministers, through big carpet merchants, but none knew that saving them was my and my students' work.
Abbas Khanian is right; he has saved many carpets from destruction for 55 years, but many people who walk on the rescued carpets do not know who tied the carpet knots to this artist. And who has polished the rug for them like the first day?