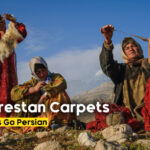 Luristan Carpet Weaving
Revive Your Carpets Like New!
What do you know about Neyriz carpets, the intricate patterns that are no longer woven like they used to be? Have you seen Neyriz rugs with "Slim Moharamat" or "Seh-Kandeh" patterns?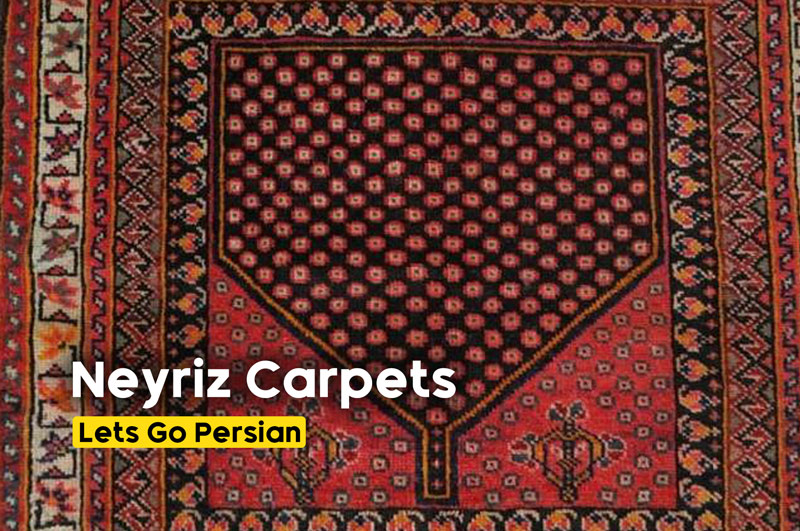 In this report, we will tell you about various carpets woven in this region of Fars Province, which are rarely incorporated anymore or, if they are, no longer possess the beauty and quality of the past.
In Fars Province, the Neyriz region is east of Shiraz, next to Lake Bakhtegan. This area has two distinct styles of carpet weaving: one is specific to the Neyriz people, and the other involves the Khamseh clans.
(Seh-Kandeh or tree – Neyriz Carpet)
Yousef Samadi Bahrami, a researcher and lecturer at the University of Tehran's School of Art, says:
"Neyrizis have several special carpet patterns, such as Sarasar-e Moharamat and Seh-Kandeh, which are famous for their tree patterns in Tehran. Given that the Neyriz region has hosted some nomadic tribes like the Khamseh and Lurs, various Neyriz patterns have been woven and introduced to the market under the name of Neyriz. However, these patterns belong to different clans of the Khamseh tribes of Fars."
Moreover, with the settlement of some Lur, Turk, Arab, and even Afshar tribes in the vicinity of Neyriz, distinguishing which clan or tribe a particular pattern belongs to becomes quite challenging. Professor Samadi Bahrami says, "The tribes in this region, including Lurs and Turks, have had extensive interactions and have influenced one another. For example, some weavers from the Shikarlu tribe, who are of Turkic origin, have incorporated elements of Luri patterns into their weavings, leading to confusion among some researchers."
The best way to identify which tribe or clan a handwoven piece belongs to is through technical details, such as weaving techniques. It's important to know which techniques each tribe employs. Some tribes weave each other's patterns, making it difficult to determine the weaver, but the weaving techniques, such as knotting and Weft Count, can provide clues about the tribe behind the creation.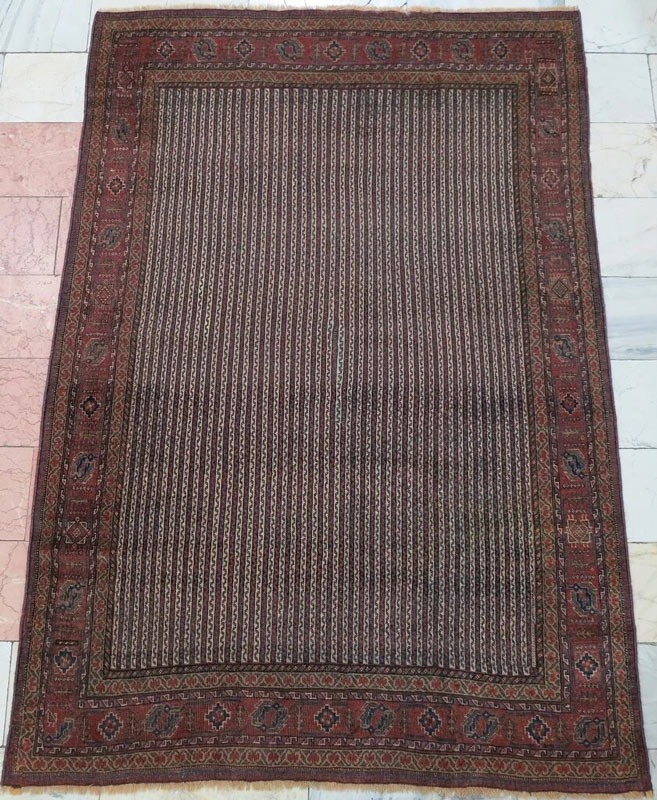 (Moharamat – Neyriz Carpet)
Counting the Knots in Neyriz Carpets
Carpets woven in Neyriz and its surroundings usually have a knot count ranging from 20 to 40 knots per square inch. The weaving style is usually half-pile, giving them a unique softness and texture. These carpets are typically made from wool for both the warp and weft.
Regarding the size of Neyriz carpets, they vary from small rugs to pieces as large as 6 meters. However, carpet weaving in this region has declined in recent years, and the quality and beauty of the handwoven fragments from the past are no longer present.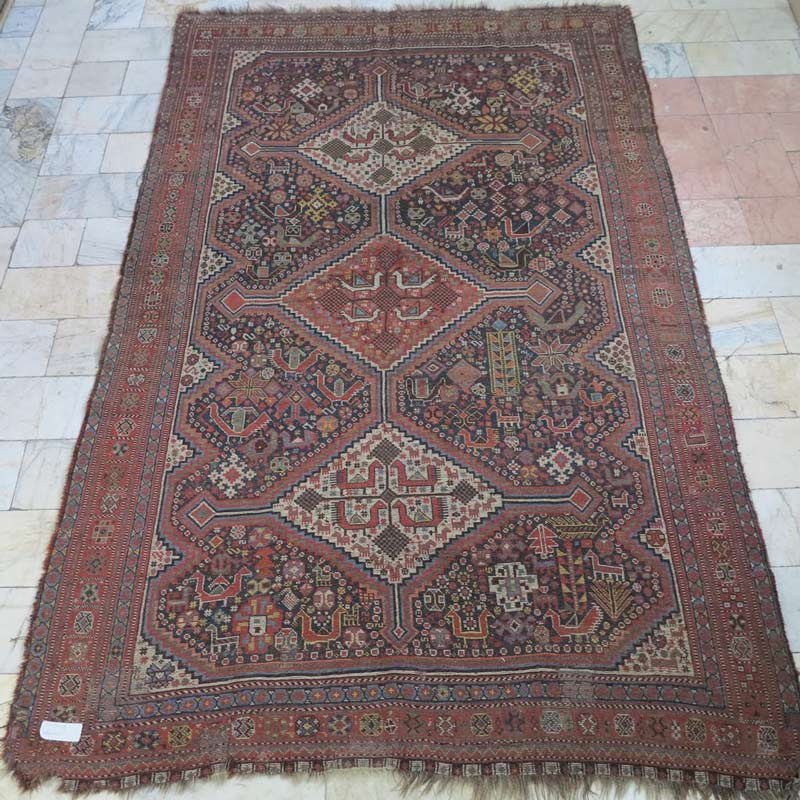 (Bird Pattern – Neyriz Carpet)
Patterns Used in Neyriz Carpets
Most patterns woven in this region are geometric and widely used among the Qashqai and Lur nomads. Toranj (medallion), birds, goats, and trees are common motifs found in most handwoven pieces in this area. The color palette for Neyriz rugs is predominantly red and dark brown or deep yellow. However, in the past, some carpets from this region were seen in bright golden and beige colors, dating back at least 150 years.
The philosophy behind the three basins and bird patterns is believed to represent a desire for rain. The goat motif symbolizes rain in the three basins pattern, while the tree motif signifies prosperity, life, and eternity.