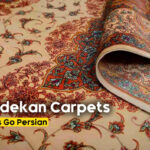 Let's get to know Ardekan carpets better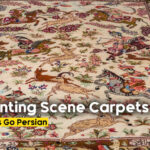 Exploring the Design and Pattern of Hunting Scene Carpets
The Evolution of Silk Carpet Weaving in Qom
One of the most famous Iranian handwoven carpets is the Qom silk carpet. Qom silk carpets are not limited to the domestic market but have customers worldwide. One of the most significant features of Qom silk carpets is their exquisite and natural weaving, resembling a painting at first glance. The carpet-weaving industry in Qom began to progress over a century ago, gradually introducing silk carpet weaving with various designs and patterns. This evolution turned Qom carpets into a prestigious and valuable product globally.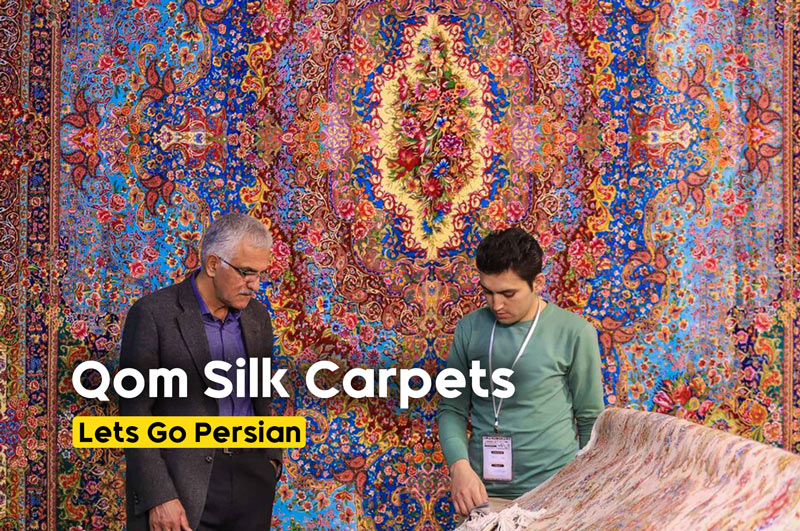 History of Carpet Weaving in Qom
Initially, carpets woven in this province were unlike today's mats. They didn't use high-quality materials in their weaving, which was coarse, with a knot count of around forty. Consequently, the quality of these carpets did not match today's standards. Over time, significant changes occurred in the structure of Qom carpets. Qom's carpet weavers and designers shifted towards using fine silk and produced luxurious rugs with various designs.
Qom Silk Carpets
As mentioned, Qom carpets are among the finest Iranian handwoven rugs globally. These carpets possess distinctive weaving, design, and pattern features, making them outstanding and unique. Despite many years since the start of Qom silk carpet weaving, they have preserved their original authenticity. These carpets still use premium materials and natural colors in their weaving. The designs used in these carpets are captivating, drawing inspiration from Iranian historical stories.
History of Silk Carpet Weaving in Qom
The carpet industry in Qom has a long history, initially prevalent among villagers and nomads in the region. The early carpets were not of today's quality regarding materials and weaving. However, around eighty years ago, in the second decade of the 20th century, the weaving of silk carpets in Qom gained popularity. This period coincided with Kashani merchants bringing looms to Qom, starting limited-scale silk carpet weaving.
Within less than two decades, silk carpet weaving progressed in Qom, entered the commercial phase, became prevalent in the city, and gradually expanded to villages and surrounding areas, transforming Qom silk carpets into exquisite carpets.
Features of Qom Carpets
The most significant features that make Qom silk carpets outstanding include:
The silk used in the warp and weft of Qom carpets is pure and finely woven.
The patterns in Qom silk carpets exhibit various colors, ranging from twenty to thirty and sometimes even up to a hundred colors.
There is innovation and unique coordination in the color and pattern combination of Qom carpets.
The carpet designs are distinct, often derived from captivating Iranian historical stories.
The number of knots per square inch in Qom silk carpets is higher than other handwoven carpets.
Ensuring no ecological harm, environmental standards are followed in weaving Qom silk carpets. The dyes and threads used are entirely natural and non-chemical.
Many artists contribute to weaving Qom silk carpets, creating a unique piece of art. This collaboration includes design, coloring, and weaving.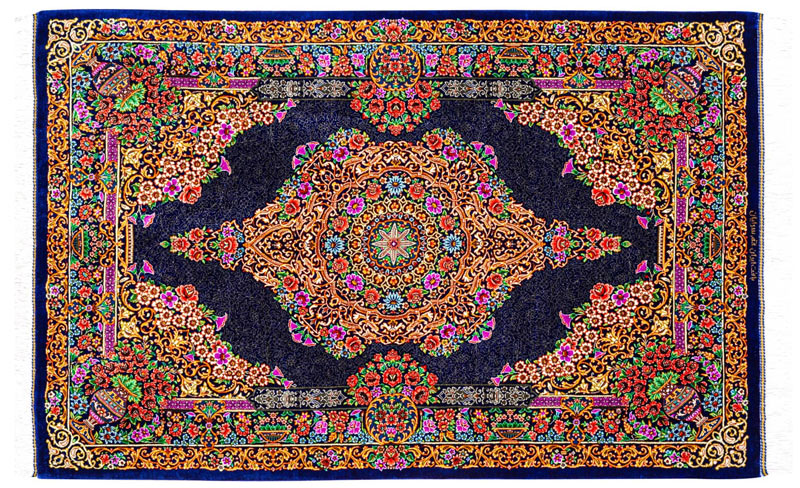 Materials and Silk Used in Qom Carpets
Qom carpets use unique materials and silk. The silk used in these carpets comes from pure and delicate sources, mostly imported from China. The silk undergoes a meticulous process in the hands of carpet weavers and dyers. Natural and plant-based dyes are used for coloring, and the entire dyeing and drying process occurs in open environments. Materials for natural dyes include pomegranate skins, walnut shells, sumac, asafoetida, rue, and more. This ensures that the carpet colors are entirely natural and have a long lifespan.
Silk Carpet Patterns in Qom
The patterns used in Qom carpets are highly diverse and encompass many designs. The patterns for antique Qom carpets were initially inspired by well-known techniques such as Lachak Toranj Shah Abbasi, Mahramat, and Joshaghani, imitating patterns from Kashan and Isfahan. Over time, with the creativity exhibited by Qom's designers, a fundamental transformation occurred in the design of carpets, witnessing the emergence of a new style in the carpet-weaving industry. This unique style, characterized by distinctive features in terms of design, pattern coordination, and coloration, is recognized as the Qom carpet style.
Artisans in the Qom province prefer to adapt the best designs used in other areas with slight modifications. Some of the prominent patterns used in Qom silk carpets include:
Botei (Plant), Geometric Joshaghani, Lachak Toranj, Brick Band or Bakhtiari Mosaic, Tree, Hunting Ground, Abbasi, Shah Abbasi Afshan, Inscription Band, Mehrabi, Mahramat, Gol Farang, Simple Toranj Floor, Zel-o Sultan, Brick, and Mohtasham.
Patterns repeated in a botanical or mirroring fashion are more prevalent than vase patterns, and many elements used are adorned with central medallions and various designs in corners and edges.
Pricing of Qom Carpets
One distinctive feature of silk carpet production in Qom is that there will be no exploitation of the rights of weavers and producers in its production. After the silk carpet is completed, a council named the Wage Council is formed, responsible for determining the price of the rug based on its quality and dimensions. According to this, the production manager is obliged to pay the amount set by the Wage Council to the weavers.
Global Position of Qom Silk Carpets
Iranian handwoven carpets are among the most famous globally, dominating many international markets. Qom silk carpets are no exception, enjoying an excellent position in the global market. Many domestic and international carpet traders utilize this luxurious antique product to thrive globally. Considering the qualities of Qom silk handwoven carpets in terms of warp and weft, design and pattern, and the colors used, they have always been among the top choices in the global market.