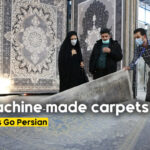 Once upon a time, buying and selling machine-made carpets in Iran was considered a crime!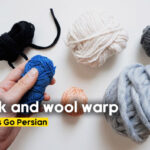 What is the difference between silk and wool warp in carpets?
Due to handwoven carpets' sensitivity and high value, washing them is risky. It is always recommended to seek assistance from reputable, experienced carpet cleaning services.
However, we provide a comprehensive guide for handwoven carpet washing for those who may not find a reliable carpet cleaner or have reservations about professional cleaning.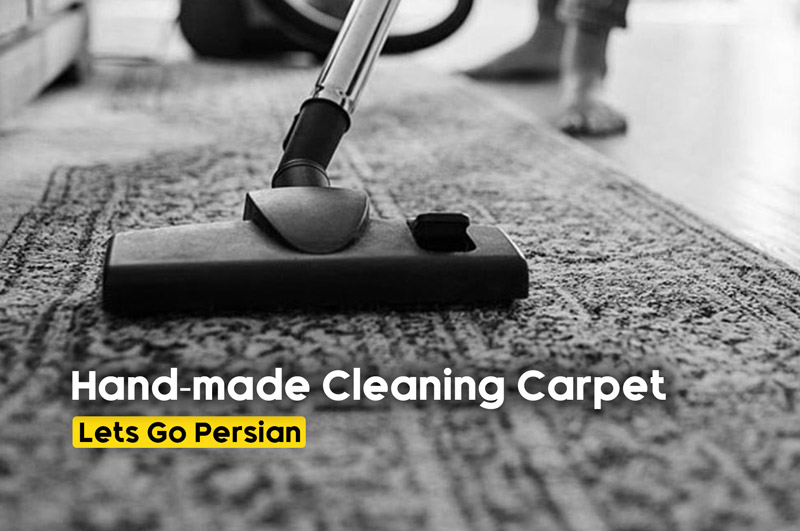 Preliminary Steps for Carpet Washing:
Dusting:

For used carpets, mechanical devices are used for dusting and adjusting the roller brush speed based on wear and thickness.
Traditional broom beating is used for dusting, followed by vacuuming.

Inspection:

Thoroughly inspect the carpet for wear, holes, stains, and the type of weaving and roots. Straighten the roots before washing.

Repair:

If there are holes, repair them before starting the washing process.

Stain Removal:

After repairing, perform stain removal.
Handwoven Carpet Washing:
Wash the carpet on a hard surface.
Use lukewarm water for washing.
Use carpet-specific detergents. Control the pH with a pH meter to prevent alkalinity.
Avoid using carbonate, sulfate, and corrosive substances for stain removal.
Ensure that the wastewater after rinsing is neutral. If not neutralized, it can cause damage to the carpet. Use 1-2% acid from water to balance.
Indirect sunlight for drying and let the moist carpet hang in the air.
Dry the carpet at temperatures not exceeding 40 degrees Celsius.
Use softeners for a softer carpet surface.
If the carpet becomes uneven after washing, use experienced trimmers to level it.
Tips for Stain and Stain Removal:
Identify the type and freshness of the stain. Fresh stains are easier to remove.
Examine chemical substances before applying them and remove the stain before washing the stained area.
Removing Specific Stains:
Clean with benzene or carbon tetrachloride. Animal fat stains can be removed with water and soap.
Cold water and soap for blood stains, warm water and soap for further cleaning. Use carbon tetrachloride and an absorbent sponge for glue.
Remove excess wax, warm the stained area, place paper on it to absorb wax, then clean with benzene or carbon tetrachloride.
Coffee, Cocoa, and Tea Stains:
Fresh stains can be removed with boiling water and a hot iron. For residual stains, use carbon tetrachloride and oxygenated water.
Remove excess milk and wash with lukewarm water and ammonia.
Clean the stained area with water, boric acid, and oxygenated water.
Removing Blue or Black Compound Stains from Plant Fiber (Vegetable) Carpet
Prepare a diluted solution of 5% potassium permanganate and water. Soak the stained area in the solution until its color turns brown. Then, immerse it in a solution of bisulfite and a little vinegar. Rinse thoroughly with plenty of water. Repeat this process if the stain persists.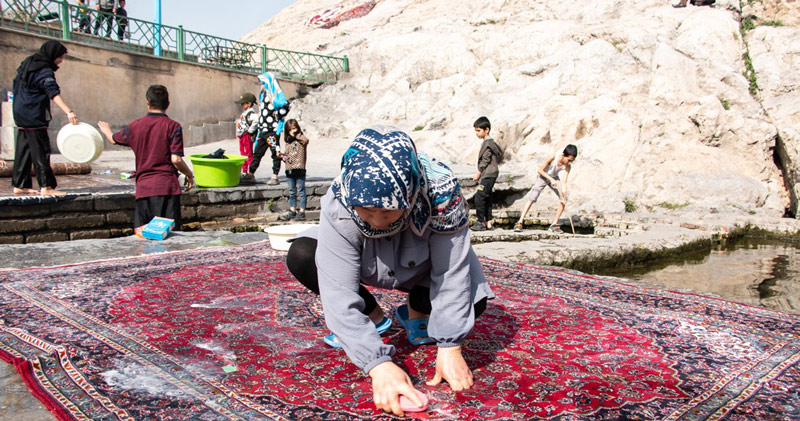 Removing Compound Stains from Animal Fibers on the Carpet
Place the fabric in a solution of 5% borax and slowly heat it until it doesn't dissolve anymore. Be careful not to shake the container. Remove the material from the container and rinse it thoroughly.
Removing Regular Ink Stains from the Carpet
Pour some sour yogurt into the stained area and wait for the yogurt to absorb the ink color. Then, clean it, repeating the process until the stain is completely gone.
Removing Soot Stains from the Carpet
Use a sponge soaked in a 20% tartaric acid solution on the soot stain, then clean it. Additionally, using soda water for stain removal can be beneficial.
Always test a small, inconspicuous area before applying any cleaning solution to ensure it doesn't damage the carpet.