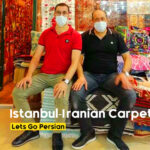 Iranian carpets behind the window of Istanbul carpet sellers
Meeting with Gol Farang pattern in Iranian carpet
Iranian Village Carpets: Tradition, Transition, and Transformation
What do you know about the village carpet? Many people's idea about rural rugs is that these carpets must be woven in villages, which is why this name knows them. It should be said that the village carpet is a style of carpet weaving that has fallen out of favor at this time and is not spreading like it used to.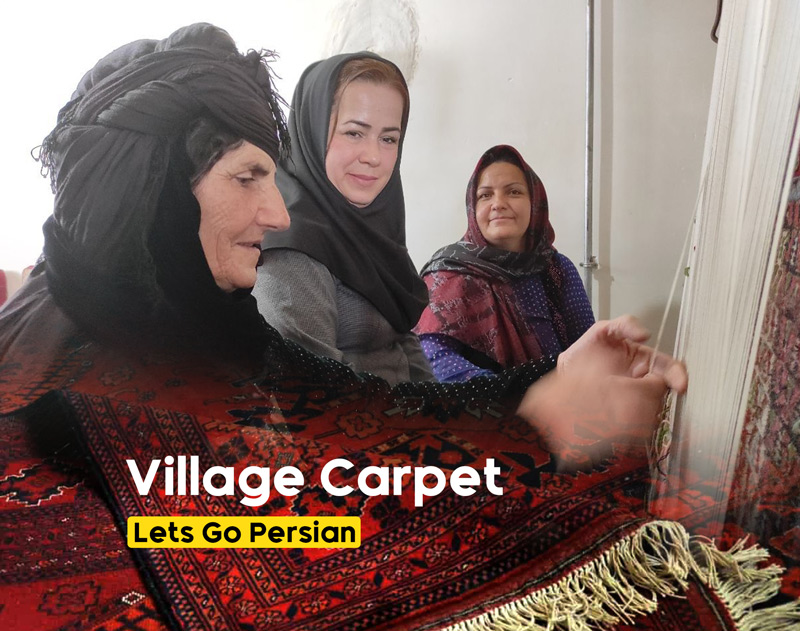 History of rural carpet
Carpet researchers believe that the first people who created carpets were nomads. They were the ones who achieved the technique of carpet weaving from mats and rugs. Our predecessors used to weave rugs magically, with shapes and symbols full of meaning and mystery.
Relying on their beliefs and beliefs, the nomads have created patterns on the rugs that are not so easy to decipher. They improvise roles and designs that still have many fans, especially in Western countries.
But how was the second style of carpet weaving, or rural carpet weaving, created? According to Yusuf Samadi Bahrami, a Tehran University of Art professor, some tribes have become semi-migrating or a successor. Areas such as Chaleshtor, Saman, Dehkord, Lordegan and … have gradually settled.
The settlement allowed the nomad stage of facilities such as a large house, access to some markets for the supply of yarn and dye, and to make more ey, especially in the fall and winter seasons, to produce carpets in larger sizes.
Little by little, this style spread to other areas, and orders for rural carpet weaves gained momentum. The shape of the carpet loom changed from ground or horizontal to standing or vertical, and its motifs were a combination of improvised symbols and customized motifs.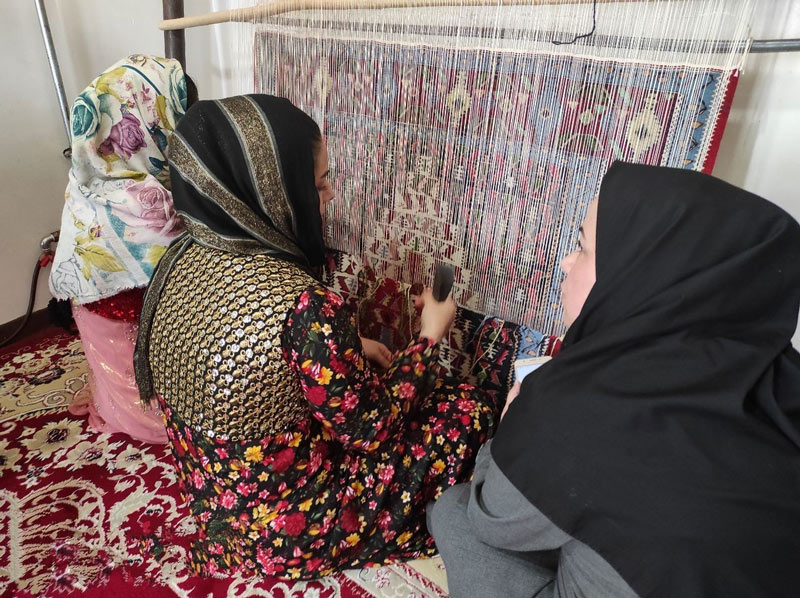 Rural carpet characteristics
Nomads wove carpets for their tents or for giving as gifts and used wool from their livestock, and they usually used 6 to 8 natural colors, but in the production of rural-style carpets, this pattern was the carpet that entered the homes.
The maps ( carpet pattern maps ) were not in their current form and were made of a small fabric called " Vagireh " or " Orank." The transmission had two essential functions: One for young girls to learn and the other as a miniature replica that was supposed to be woven into a more extensive scale carpet.
Usually, in rural style, the carpet is woven in a "flat-weave" method, but over time, it changed to a "semi-lool-weave." In rustic mats, due to the thickness of the wool and thread, we do not see breaks in the motifs, and if we see a broken pattern, it does not have standard dimensions, and it should be said that they are irregular. During this period, the carpets had dimensions and were woven up to 100 meters, According to the documents.
In the past, before chemical dyes were introduced, the villagers used 8 to 12 colors for their carpets, and it must be said that the village carpet evolved over time and with the arrival of Europeans to Iran, a new style emerged called urban carpet.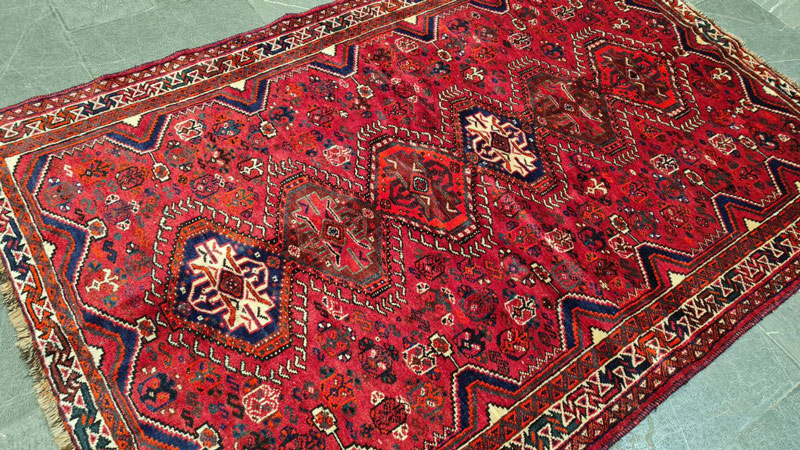 The low-prosperity market of rural carpets
If you visit the different regions of Iran where carpet weaving is still alive, you will notice that the weavers do not weave village carpets like in the past. Due to the increase in the quality of yarn, cotton and wool, the type of weave and knot has changed. Of course, it must be said that the village carpet is not as prosperous as it was in the past, and even if it is woven, the weaver has to wait months or even years to sell it at a low price. Therefore, the villagers prefer to incorporate the carpet in the urban style and design they order.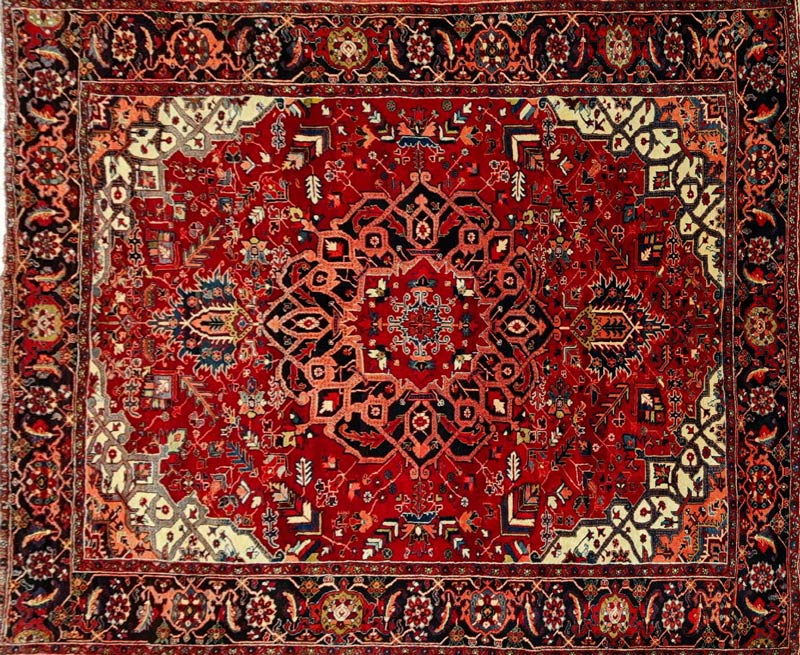 ( Haris: Village Carpet )
The Haris carpet, which is very famous in Azerbaijan, is an example of a rural carpet that has changed its style to an urban rug over time. But we should not ignore that the village carpet is one of the carpets most Westerners like because it is woven anciently, and part of its design can be improvised weaver.